Casino Buys Sports Arena Naming Rights
Wednesday, October 13, 2010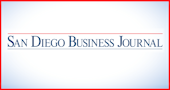 Valley View Casino has purchased naming rights to the San Diego Sports Arena, representatives of Valley View and arena operator AEG said Oct. 12.
The five-year naming rights deal is worth at least $1.5 million and has options for future years.
Effective Nov. 1, the 44-year-old sports and concert venue in San Diego's Midway district will take the name Valley View Casino Center.
November is also the month Valley View opens its 108-room hotel next to its casino on Indian reservation land near Valley Center.
Run by the San Pasqual Band of Mission Indians, Valley View operates 2,000 slot machines and 25 gaming tables.
— Brad Graves