HEALTH CARE: DOCTORS WILL FACE CHALLENGE OF INCREASED PATIENT LOAD
Medical Professionals Express Mixed Opinions on Reforming the System
Monday, October 11, 2010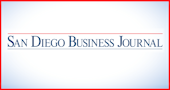 San Diego — The San Diego region's medical doctors and the professional associations they work with have mixed feelings about the sweeping federal health care reform that was designed to provide coverage for many uninsured Americans.
By extending health insurance to more people, the reform package has the potential to place a greater strain on resources, critics say. Some local doctors are concerned about longer wait times for appointments as the system attempts to accommodate the patient load.
There is no single opinion that characterizes how doctors feel, said Tom Gehring, the chief executive officer and executive director of the nonprofit San Diego County Medical Society.
"There are portions of the physician community that feel strongly in one direction," he said. "There are folks who feel strongly in the other."
Theodore Mazer, the medical doctor who serves as communications chair of the medical society, said the reform package fails to address the need for increasing the number of doctors who will be needed to handle the patient load. More patients, particularly those who need specialty care, will wind up being treated in hospital emergency rooms, he said.
Supply and Demand Imbalance
Having an insurance card in hand does not guarantee adequate care, Mazer said.
"Health care reform is an empty promise," Mazer said. "They have not done anything about the supply, they have only increased the demand. In a real market economy, when you increase demand and decrease supply, prices go up. But that can't happen in medicine because everything is price fixed now … What health care reform lacks is the reality check of resources needed."
Mazer said the nation has missed an opportunity to begin educating the public on how to make health care affordable. To do that, society needs to rethink its approach to end-of-life care for the dying, which can place a tremendous burden on financial resources.
Ted Steuer, executive director of Scripps Mercy Physician Partners, an independent practice association, said doctors likely will face increased demand for services and decreased reimbursement. That "will create some major financial challenges for doctors."
Some doctors say medical costs are rising because too many unnecessary tests are conducted as a defensive move against potential malpractice lawsuits.
"We need to stop that as a nation," Mazer said. "If you want to make health care a societal issue — and we are heading down a socialized medicine pathway — the discussion has to include appropriate allocation of resources. That is not to say you cannot sue a doctor if he is negligent."
Benefits for Consumers
Steven Escoboza, president and CEO of the Hospital Association of San Diego and Imperial Counties trade group, said opinions about health care reform remain divided among medical professionals.
"My perspective is there is probably something to like about health care reform, but something not to like," he said. "There are some good things and some troublesome things. The good thing is there will be many more people who are covered by some form of insurance. There will be a benefit to the consumer, those who previously were uninsured who can access health care as a result of their coverage."
From the standpoint of medical care providers, "they see many people who are uninsured and they are less likely to be reimbursed for the services they provide."
In 2014, more than 30 million uninsured adults will start shopping for health plans through state insurance exchanges under the reform package. Steve O'Kane, CEO of the Council of Community Clinics in San Diego, echoed Mazer's concern that the reform package will not do enough to improve patient access to medical specialists.
"Our clinics struggle, trying to get access for their patients to see specialists," O'Kane said. "There is a shortage of specialists who will see the underinsured."
Emmet Pierce is a freelance writer for the San Diego Business Journal.