Pair of Lawsuits May Complicate Downtown Redevelopment Plans
Monday, November 29, 2010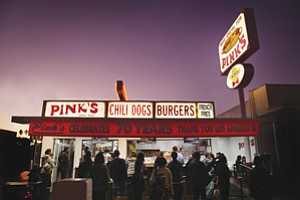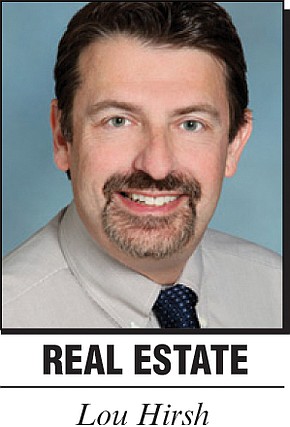 The debate over raising the funding cap for San Diego's downtown redevelopment agency may not be over after all. Two lawsuits were filed Nov. 19, challenging new state-passed legislation that effectively did away with a $2.9 billion cap on property tax increment money to be spent by the Centre City Development Corp., also known as CCDC.
The issue has big implications for potential future projects in the downtown area, including a possible new $800 million stadium to house the San Diego Chargers.
One suit was filed in Sacramento by Michael J. Aguirre, a former San Diego city attorney, on behalf of plaintiff Simon Moghadam, a city resident. It names as defendants the California State Board of Equalization, the Department of Finance and Department of Housing and Community Development.
That action seeks to block state implementation of Senate Bill 863, passed by lawmakers and signed by the governor in October, on the grounds that the measure was hastily passed as an urgent matter without documentation that blight existed in the downtown redevelopment area. The legislature passed the bill before the CCDC could complete a planned study to determine the extent of blight in its project area.
A similar lawsuit was filed by Catherine Rodman, a director and attorney with the nonprofit Affordable Housing Advocates. That suit alleges that the cap's removal was done in a manner that violates the state constitution and redevelopment laws, in the process avoiding obligations to allocate more funds for low-income housing.
The housing advocates' suit names as defendants the city and its general redevelopment agency, as well as CCDC.
CCDC spokeswoman Jennifer Davies said the agency does not comment on pending litigation. The agency has said in the past that the cap-lifting was needed to address long-term downtown priorities beyond the potential stadium, including affordable housing, parks, fire stations and improvements to the North Embarcadero waterfront.
The agency contends that the original cap, established in 1992, was intended to cover project needs through 2033, but funding could run out long before that.
• • •
Green Effect for Building Portfolios: Mounting evidence suggests that going green on commercial buildings is not only good for the environment, but also generates high expectations for real estate investment portfolios.
According to an ongoing national study, being conducted by brokerage firm CB Richard Ellis and the University of San Diego's Burnham-Moores Center for Real Estate, owners of sustainably managed buildings anticipate a 4 percent higher return on investment than do owners of traditionally managed buildings.
They also expect an extra 5 percent increase in building value compared with non-green facilities, according to study results released Nov. 17. About 79 percent of owners responding to the survey believe that sustainable properties perform well in attracting and retaining tenants, yielding a 5 percent increase in building occupancy and 1 percent increase in rental volume.
This is the second phase of a multi-year study initiated last year by the brokerage firm and the university, and CB Richard Ellis has also collaborated with McGraw-Hill Construction to expand and publish the survey. Green is defined as buildings incorporating resource-saving practices like recycling and water conservation, including those certified by the U.S. Environmental Protection Agency and the U.S. Green Building Council.
What's driving tenants to eco-friendly buildings? Tenants in the study report increased productivity (10 percent of respondents), worker satisfaction (94 percent) and health (83 percent).
• • •
Pink's Dogs Have Their Day Locally: True Southern California hot dog aficionados have likely paid a visit at some point to Pink's Hot Dogs in Los Angeles. The self-described "Hollywood legend since 1939" on La Brea Avenue is more than two hours and 100 miles away for most local fans.
But the hot dog icon has now staked out its first San Diego County real estate. Pink's opened Nov. 23 at Harrah's Rincon Casino & Resort near Valley Center. The 1,000-square-foot restaurant seats 46, and is located within the casino's Sports Pit area, according to a statement.
Financial terms were not disclosed. But Harrah's Rincon joins a select group of U.S. locations that have managed to land a Pink's, including the Universal Studios and Knott's Berry Farm.
Send commercial real estate and development news of general local interest to Lou Hirsh via e-mail at lhirsh@sdbj.com. He can be reached at 858-277-8904.