Executive Profile: Ernie Hahn
Monday, November 22, 2010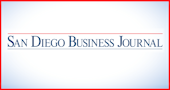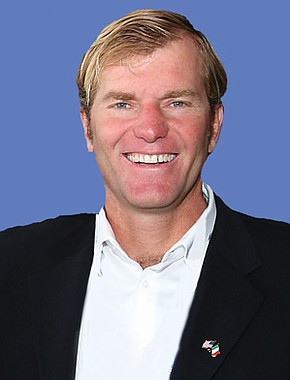 RESUME
Name: Ernie Hahn.
Company: AEG Management San Diego.
Title: General manager.
Revenue – 2009: $16.5 million.
Revenue – 2008: $15.8 million.
No. of employees: 25 full time — up to 350, part time for any given sold-out event.
Year founded: 1966 as San Diego Entertainment.
Education: Bachelor of Science in economics; graduated in 1990 from Santa Clara University.
Birthplace: Santa Barbara.
Age: 43.
Current residence: Rancho Santa Fe.
Family: Wife, Kristin; daughter, Alexis, 16; sons, Ernie III, 13, and Carter, 9.
Ernie Hahn is the general manager of AEG Management San Diego, an organization that operates the Valley View Casino Center, formerly the San Diego Sports Arena. He is responsible for overseeing sponsorships, event bookings, ticketing, marketing and operations for all events. The Valley View Casino Center is a 13,000-seat multipurpose arena that hosts concerts and special events and has been home to the San Diego Rockets and Clippers of the NBA, the San Diego Gulls professional ice hockey team (five championships) and the San Diego Sockers indoor soccer team (10 championships).
BUSINESS PHILOSOPHY
Essential business philosophy: Treat others as you would want to be treated.
Best way to keep a competitive edge: Build strong relationships; outwork your competition; and do what you say you are going to do.
Guiding principles: Trust, integrity and a commitment to "getting things right."
Yardsticks of success: Being happy, doing the right thing, and staying committed to your family, friends and business partners.
Goals yet to be achieved: The building of a new arena in San Diego which brings back the NBA and ultimately redevelops the current center site and takes San Diego into the next decade with a new brand and level of excellence with a new building and tenant. I also want to have my whole family surfing at the same time during a surf session together.
JUDGMENT CALLS
Best business decision: To go to work with my dad back in 1992 and learn from him daily and relish the experience while it was happening on a day-to-day basis.
Worst business decision: Several ventures in which I put good money into the hands of others with "good ideas" instead of investing in myself and in my family, which is what I do now.
Toughest business decision: Having to cease operations of the five-time champion San Diego Gulls franchise, which we owned from 1995-2006. So many good times and so much hard work, but ultimately the franchise was losing too much money.
Biggest missed opportunity: In 1993, we got within $15 million of having a new arena built in downtown San Diego with the ability to bring the Minnesota Timberwolves as a tenant. It would have changed the landscape of sports and entertainment forever.
Mentors: Ron Hahn, dad; Ernest W. Hahn, grandfather; and Bob Breitbard, friend and original owner of the San Diego Sports Arena, San Diego Rockets and the San Diego Gulls.
Word that describes you: Integrity.
TRUE CONFESSIONS
What you like best about your job: I love that people come to our "big house" looking for fun and entertainment; and when we can provide a great experience from start to finish it makes me feel really good about the job that we are doing.
What you like least about your job: Although I love people, managing people can be mentally draining if everyone is not on the same page.
Pet peeves: Smoking, rude people, a sense of entitlement, and dishonesty.
Most important lesson learned: Life is fragile. To live each day like it's your last in that no one remembers that 12-hour day you put in working but everyone remembers the 12-hour trip or special time you spent with your family and friends.
Person most interested in meeting: Kelly Slater, a 10-time world champion professional surfer. No one has changed and defined the sport of surfing more than Slater, who just won his unprecedented 10th world title. I would love to talk about the sport, design, progression and the industry with the best surfer alive and who has ever been part of the sport.
Three greatest passions: My family, surfing and friends.
First choice for a new career: Anything that allows me to utilize my relationships, experience and commitment.
PREDILECTIONS
Favorite quote: "Do unto others as you would have them do unto you," The Golden Rule (Matthew 7:12).
Most influential book: "Wooden on Leadership," by John Wooden.
Favorite status symbol: A brand new, freshly waxed surfboard
Favorite restaurant: Fidel's Mexican Food.
Favorite place for business meetings: At the center before or during an event where I can showcase our latest improvements and feel proud showcasing the place where I have worked for the last 20 years.
Favorite vacation spot: Maui, Hawaii.
Favorite way to spend time: With my family.