Bridgepoint's Local Footprint to Expand at Second Sunroad Building
Monday, November 22, 2010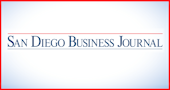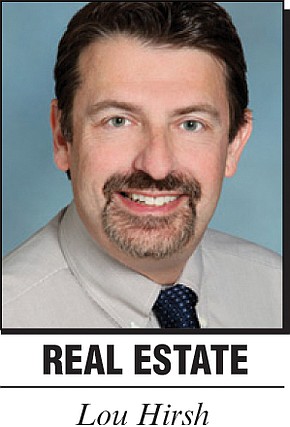 One of San Diego's largest employers — and also one of its biggest users of local office space in six locations — has plans to broaden its real estate footprint even further.
Locally based Bridgepoint Education announced Nov. 12 that it has signed a build-to-suit lease for Sunroad Centrum II, an eight-story office building soon to be constructed by Sunroad Enterprises in San Diego's Kearny Mesa submarket.
Bridgepoint did not disclose financial terms, but it plans to occupy approximately 193,000 square feet starting in 2012. It already occupies more than 90 percent of the 273,000 total square feet at Sunroad's original 11-story Centrum I building, built in 2008 just off state Route 163.
"We are committed to San Diego and its highly qualified work force," Bridgepoint Chief Administrative Officer Rocky Sheng said in a statement. "Leasing the Sunroad Centrum II building will allow us to increase jobs in the community, improve how we serve our students, and continue on our mission to provide higher access to higher education."
In August, Bridgepoint began operations at its sixth location, at 5855 Copley Drive in Kearny Mesa, where an 80,000-square-foot space houses more than 400 Bridgepoint administrative employees.
That followed prior move-ins at three buildings at its Sabre Springs headquarters on Evening Creek Drive North; the original Sunroad site; and a downtown San Diego location at 600 B St. The Sunroad and downtown locations were occupied in the first half of 2010.
In the statement, Bridgepoint said its newest office expansion will provide the company with the flexibility and space to hire more student support and administrative personnel from the area.
The planned Sunroad Centrum II is currently in final design stages. Bridgepoint spokeswoman Marianne Perez said the company will be moving personnel from other local offices when the building is completed in 2012.
• • •
Changing Climate Is New Normal: San Diego County has been pinpointed among top U.S. markets to watch in 2011 for commercial and multifamily residential real estate investments.
But experts at a recent half-day conference, held Nov. 9 at the Joe and Vi Jacobs Center in San Diego, said the region faces a rapid and constant flux in the way properties are financed, built, marketed and ultimately purchased by consumers.
Changes wrought by the Great Recession could impact planning for decades ahead, speakers told an audience of nearly 150, during a series of panel discussions presented by the San Diego/Tijuana chapter of the Urban Land Institute, also known as ULI.
John McIlwain, a Washington, D.C.-based senior resident fellow with ULI, doesn't expect major recovery in the residential financing market until the government can fix troubled lending entities including Fannie Mae and Freddie Mac. That, with other needed financial reforms, likely won't come until 2012, after employment has also begun to bounce back.
McIlwain said today's homebuyers and renters nearing retirement, as well as future buyers in younger generations, want to be located more in energetic urban centers rather than outlying suburbs, meaning changes will have to be made in the way new homes are built and sold.
Teri Slavik-Tsuyuki, senior vice president of locally based Newland Real Estate Group LLC, said the mixed-use developer is becoming much more attuned to the wants of buyers — for instance, using targeted e-mails to sell homes that carry the correct level of amenities and desired floor-plan sizes.
In the commercial world, the new landscape includes retailers moving beyond big boxes to offer an array of different-sized store formats to consumers.
Gary Sabin, chairman and chief executive officer of San Diego-based Excel Trust, said coming years could bring the conversion of some underperforming malls into mixed-use projects.
• • •
Fashion Valley Owner Refinances Loan: Commercial Real Estate Direct, a service of FM Financial Publishing LLC, reports that Simon Property Group Inc. has lined up a $475 million loan to refinance its debt on Fashion Valley, the mall it operates and co-owns in San Diego's Mission Valley.
The mall, which is in the midst of a $15 million renovation, is deemed within the industry among the nation's best-performing retail centers and is not facing financial problems. Essentially, says FM Financial, Simon is taking advantage of the low-interest-rate environment, where capital is beginning to loosen up, to retire a $350 million floating-rate loan that it took out from Westdeutsche ImmobilienBank AG in 2008, set to mature in 2013.
The new 10-year loan with the German bank carries a fixed rate of 4.3 percent. Simon, the nation's largest mall operator, owns the 1.7 million-square-foot Fashion Valley in a venture with a Morgan Stanley property investment fund.
Send commercial real estate and development news of general local interest to Lou Hirsh via e-mail at lhirsh@sdbj.com. He can be reached at 858-277-8904.