Scripps Health Unveils $2B Improvement Plan
Wednesday, November 17, 2010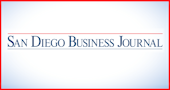 Scripps Health will build a $2 billion regional medical campus in La Jolla as part of a 25-year master plan. In a Nov. 17 press announcement, the San Diego-based nonprofit community health system said it will rebuild the existing Scripps Memorial Hospital La Jolla, as well as construct research labs and physician offices.
Scripps will eventually build three new hospital towers on the 43-acre campus. A groundbreaking event for the first hospital tower is planned for June. Construction costs for the first phase are estimated at $398 million and the building is slated for patient care by 2015.
The Scripps La Jolla master plan is part of $3 billion in improvements being made to facilities throughout the Scripps Health system.
According to the company's top official, philanthropy has been a key driver in funding Scripps' growth and expansion.
"Community support has been an important part of Scripps history, thanks to the generosity of grateful patients, and will be a critical part of future plans," said Chris Van Gorder, Scripps president and CEO.
Hospital expansion in La Jolla will be financed by operating revenues, borrowing and community support. To date, $32 million in philanthropic gifts have been raised toward the $125 million fundraising goal for the first tower, which includes naming opportunities.
— Steve Sinovic