Real Estate Roundup
Monday, November 15, 2010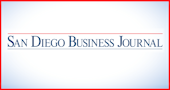 Altera Corporation signs Local Lease for $1.9M
The San Diego Office of Cushman & Wakefield says that Altera Corporation), a Silicon Valley-based innovative custom logic solutions provider, has signed a six-year, $1.9 million lease for 10,724-square-feet of office space in Sorrento South Corporate Center at 9330 Scranton Rd., Suite 400.
The lessor, TRIZEC Sorrento Towers LLC, was represented by Eric A. Northbrook, SIOR and Christopher P. High of Cushman & Wakefield. The lessee was represented by Ron Kilby of CB Richard Ellis.
Cushman & Wakefield is the exclusive leasing agent for Sorrento South Corporate Center, a two-building, six-story, 276,000-square-foot Class A office project located just east of Interstate 805 at Mira Mesa Boulevard. The center features both covered and surface parking, a fitness center, free concierge service to tenants, and an on-site Starbucks.
Additional tenants include Texas Instruments, Wells Fargo Bank and The Nielsen Company.
Barnhart Begins Work On Torrance Middle School
Construction firm Barnhart Balfour Beatty and the Torrance Unified School District have announced the beginning of construction on J.H. Hull Middle School, a new $22-million project located at 2080 W. 231 St. in Torrance. The school, which is scheduled to be completed in time for the start of the academic year in September 2011, will encompass 61,000 square feet in five buildings, including classrooms, a technology center, administrative offices, a food service facility and cafeteria, a gymnasium, basketball and volleyball courts, and soccer and baseball fields.
The project is being funded by Measure Y, a voter-approved, $265-million bond program passed in November 2008 intended for replacement and renovation of outdated classrooms and school buildings in the Torrance Unified School District. Hull Middle School is the first new school to be built in TUSD in 40 years.
The school was designed by IBI Group Architects of Irvine. Sustainable features incorporated into the project include view windows which will maximize natural lighting and minimize solar heat gain, a solar chimney to help circulate natural ventilation, a cool roof system, efficient plumbing fixtures and landscaping featuring drought-resistant native plants.
The Barnhart team working on the project includes Gil Fullen, area vice president; Charles Brown, senior project manager; and Dave Creek, project manager.
Hotel Solamar Recognized For Environmental Efforts
Kimpton's Hotel Solamar recently announced that it is officially Green Seal certified, having applied for and met a rigorous set of environmental standards designed to reduce impact on the environment. The boutique hotel is the first in downtown San Diego and one of 20 in California to earn the certification for social and environmental responsibility.
Green Seal certification is an important third-party validation of Kimpton's EarthCare program, which launched in 2005. It allows Kimpton to more effectively measure its nationwide reductions in waste, energy use and water consumption. Kimpton's Hotel Solamar achieved a Silver level of certification, a process which took nearly a year.
"Our team is elated to have received our Green Seal Silver Certification," said Mark Dibella, general manager of Kimpton's Hotel Solamar. "It is a validation not only of our Kimpton EarthCare efforts, but our company culture which embodies the values of environmental respect and sustainability. As a neighbor and partner in San Diego, we believe that the need to operate in an eco-friendly fashion meets the desires and aspirations of both our staff and guests."
Certification requires an initial evaluation by Green Seal, including an on-site audit of the property and annual monitoring to ensure ongoing compliance.
Meeting the standards of Kimpton's EarthCare program, the hotel incorporates sustainable practices at every level of its operations.
Currently, 46 of Kimpton's 50 hotels have begun the extensive Green Seal application process, of which half of those hotels have already been awarded certification.
Dynalectric Completes Work For Navy on North Island
Dynalectric Company San Diego, a provider of complex, fully integrated design-build electrical services, has completed the installation of all electrical systems involved in the $28 million upgrade of the North Island Naval Base Berth Lima facility in Coronado, according to Channey Doud, executive vice president for Dynalectric.
The yearlong project was required to accommodate a third Nimitz-class nuclear aircraft carrier, the USS Carl Vinson, plus planned major maintenance activities on the berth. San Diego has not had three aircraft carriers in port at the same time for some time, so getting the pier ready for the event was a major undertaking.
Since the berth must have the capacity to now accommodate up to three carriers; the Nimitz, the Ronald Reagan and the Carl Vinson when they are in port the massive upgrades and increased capacities were necessary.
Construction began in May 2009 on the upgrades to 240,000-square-foot berth. The project included demolition of two existing electrical medium voltage substations, existing electrical underground infrastructure and dockside power connection stations.
In total, roughly 276 medium voltage terminations were installed and tested by Dynalectric in support of this project. The low voltage systems required to support the ship were also installed by Dynalectric as well as new fiber optic cabling, telephone and data systems, fire alarm system, security cabling and coaxial system.
The Dynalectric project team included Steve Jensen, project manager, James Mayard, general foreman, Jim Colllins, estimator. The contract was awarded and managed by the Naval Facilities Engineering Command, Southwest. The facilities were designed by Moffat & Nichol Blaylock of Long Beach. San Diego-based construction company Barnhart Balfour Beatty provided design-bid-build services for the expansion and renovation.
Saywitz Company Negotiates Major Lease for Hexagon
The Saywitz Company, one of the largest privately held commercial real estate brokerage firms in Southern California with offices in San Diego, Carlsbad and Orange County, recently negotiated a five and a half year, 13,908-square-foot industrial lease on behalf of Hexagon Metrology — the world's largest supplier of metrology equipment and software. Hexagon relocated its Carlsbad facility to Seagate Corporate Center located at 3536 Seagate Way in Oceanside. The value of the deal was in excess of $1 million.
Jeff Saywitz, senior vice president of The Saywitz Company, represented the tenant and Ron King and Adam Molnar of Coldwell Banker represented the lessor, Rockefeller Group.
Strategically located in the heart of Oceanside, Seagate Corporate Center offers a variety of options within the 24.6 acre, 384,500-square-foot master planned business park and accommodates companies requiring 730 square feet to 26,000 square feet, or for those wanting to develop their own campus up to 200,000 square feet.
Service-now Relocates To Del Mar Heights
Cassidy Turley BRE Commercial, announced that Service-now.com has signed a 96-month lease for office space in the Carmel Valley Corporate Center. The value of the lease was not disclosed.
The building, located at 12225 El Camino Real in Del Mar Heights, is owned by Kilroy Realty Corporation and is part of two, two-story office buildings totaling 115,513 rentable square feet of Class A office space.
Service-now.com leased Suites 100 and 200 in one building, which is approximately 37,200 square feet.
"Service-now.com was drawn to Kilroy's ability to accommodate the company's future growth with their extensive Del Mar Heights portfolio," said Bob Kuzman of Cassidy Turley BRE Commercial, who represented Kilroy Realty Corporation in the transaction along with Rick Reeder and Justin Halenza, also with Cassidy Turley BRE Commercial. "The company was seeking a more traditional Class A corporate office environment, so they moved from Solana Beach to Del Mar Heights and almost doubled their office space, making this one of the largest transactions in Del Mar Heights in 2010."
"We were happy to provide Service-now.com with office space that meets all of its needs," said Brian Galligan, vice president of asset management for Kilroy.