Buyers Move in on Local Apartment Market, Keeping Sales Hot
Monday, November 1, 2010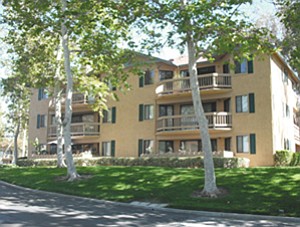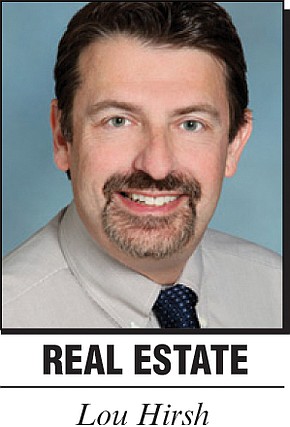 Local apartment investment has been on a roll lately, with several buyers announcing big acquisitions of existing San Diego County multifamily complexes in just the last two months.
The hot streak held steady as October drew to a close. On Oct. 20, Raintree Partners LLC of Laguna Niguel announced that it has completed its $65 million acquisition of two local complexes, the 132-unit Flower Fields Apartments in Carlsbad and the 128-unit Canyon Hills Apartments in San Diego's Rancho Penasquitos community.
Both were purchased from a private individual. Those buys followed Raintree's September acquisition of the 302-unit Trieste Apartment Villas in San Diego for $68.2 million, and brought the company's total stake in the local market to $130 million.
The privately held Raintree financed its latest acquisitions with 10-year fixed loans made by Freddie Mac totaling $42.6 million, with an interest rate of 4.19 percent. Aaron Hancock, the company's acquisitions director, said the firm will continue to scout future California buys, focused on properties with high occupancy rates in desirable locations.
Also on Oct. 20, the broker for Seattle-based Curtis Capital Group LLC announced the purchase of the 41-unit Hillcrest Place apartment building, on Seventh Avenue in San Diego's Hillcrest neighborhood, for just over $5.3 million.
Brokerage firm CB Richard Ellis, which represented both the buyer and seller, said this was not a distressed sale but a straight capital transaction between Curtis Capital and seller Deborah Brant of Brant Equities Inc.
"We are returning to a more normal multifamily investment market dominated by traditional private capital buyers and sellers," said Jim Neil, one of the CB Richard Ellis brokers in the Hillcrest deal, noting that the property sold for approximately 4 percent more than its last purchase price in 2008.
Experts note that the local apartment investment market has remained relatively healthy, even during the recession months, because the local apartment supply is low relative to demand. Multifamily building owners and developers are facing a more difficult climate in many markets outside of San Diego County.
The same week the Raintree and Curtis Capital buys were announced, San Diego-based Pathfinder Partners LLC said it had acquired five multiple-unit properties during the recently completed third quarter. The company used mostly cash to take over loans exceeding $60 million on the properties, all of which had fallen into some form of financial distress.
The properties are in Los Angeles and the Palm Springs area, as well as Norman, Okla.; Orlando, Fla.; and Portland, Ore. They were all either newly built or uncompleted at the time of the purchase.
Pathfinder Senior Managing Director Mitch Siegler said three of the acquisitions were loan purchases, and two were properties acquired from lenders that had foreclosed on borrowers. Pathfinder has acquired more than $250 million in distressed commercial real estate loans since its 2006 inception, and will continue to seek out similar deals across the country.
• • •
Local Hotels Continue Recovery: The latest figures from Smith Travel Research Inc. show the San Diego hotel market continuing a steady performance recovery, following what was a dismal 2009 for most U.S. cities.
On several measures, newly released September and year-to-date numbers show San Diego besting the averages for the nation's top 25 hotel markets, and performing even better against all cities.
For instance, for the first nine months of 2010, San Diego's hotel occupancy rate was 69.1 percent, beating the 64.8 percent average for the top 25 cities and 58.9 percent for all markets.
The same pattern held true for San Diego's $123.46 average daily room rate, and its $85.29 revenue per available room. Compared with September 2009 and with the first nine months of 2009, San Diego's latest numbers all showed improvement, except for a 3.2 percent drop in the year-to-date average daily room rate.
How does San Diego stack up head-to-head against other top 25 markets? By most measures, the local region so far in 2010 trails Boston, Miami, New York, San Francisco, Washington, D.C., and Oahu, Hawaii.
But it tops the rest, including nearby rivals Anaheim and Los Angeles.
• • •
Settlement Proposed in Ship Terminal Suit: San Diego port officials on Nov. 9 are scheduled to consider proposed terms for what could be a settlement of a long-standing legal battle over construction of a cruise ship terminal at Broadway Pier — among several sore points that have slowed development of downtown's North Embarcadero waterfront.
A letter delivered to the port district Oct. 18, from the attorney representing the San Diego Navy Broadway Complex Coalition, offers to drop the suit if the port district makes several concessions.
The coalition wants port officials to create a citizens advisory committee that would help make decisions on how to make the Broadway Pier available for public use when ships aren't docked there. It also calls on officials to establish access rules and a reasonable fee schedule for organizations and individuals seeking to hold events at the pier.
The coalition wants the pier's coastal development permit amended to indefinitely prohibit the berthing of cruise ships between Memorial Day and Labor Day, unless both berths at B Street Pier are occupied or unavailable due to renovations.
Also, the letter asks the port district to conduct a feasibility study considering the nearby Tenth Avenue Marine Terminal as a new cruise ship facility, to relocate ships from the B Street and Broadway piers. In addition, the coalition calls for the port to commit to establishing a 205-foot park running from Hawthorn Street all the way to Broadway, but east of the public esplanade already planned for the North Embarcadero.
Despite the lawsuit, work has been proceeding on the $21 million cruise ship terminal, with construction to be completed by year's end. A trial on the suit was scheduled to start in December.
Port commissioners will likely consider the settlement in a closed session. In the letter, coalition attorney Cory J. Briggs says the offer expires at 1:30 p.m. on Nov. 9 if it has not been accepted in writing by that time.
Send commercial real estate and development news of general local interest to Lou Hirsh via e-mail at lhirsh@sdbj.com. He can be reached at 858-277-8904.