City Council Gives Green Light to $200M Hazard Center Makeover
Monday, May 24, 2010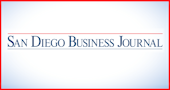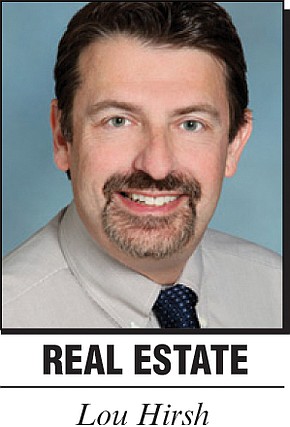 The San Diego City Council has approved plans for a $200 million redevelopment of the 20-year-old Hazard Center in Mission Valley.
At its May 18 meeting, the council voted 7-0 in favor of the project, which will add up to 473 new residential units to an existing 14-acre retail and office center at Friars and Frazee roads.
City Councilwoman Donna Frye, who represents the Mission Valley area, did not vote on the project, having left the meeting earlier due to illness. Frye proposed unsuccessfully to have the vote postponed to a later date.
Lawmakers said they backed the project because it includes smart-growth concepts, including infill development, pedestrian friendly features and quick access to the local trolley system. Studies commissioned by planners indicate redevelopment will create 1,400 construction jobs and up to 600 new jobs in retail and related services.
Approval came at the end of a public hearing that lasted more than two hours and spurred comments from more than 20 speakers. About two-thirds of those commenting favored the redevelopment, including representatives of environmental and transit advocacy groups, the San Diego Regional Chamber of Commerce, Associated General Contractors, local merchants and the YMCA.
Opponents included residents living near the proposed development, who said planned high-rise residential towers are obtrusive, and that the project lacks adequate park facilities and will add to traffic problems in the area.
Local developer OliverMcMillan plans two new residential towers, 21 and 22 stories tall, with a total of up to 400 residential units. Seventy-three row homes would be added in five-story buildings planned along the property's southern border. Developers said about 10 percent of the units — up to 48 — will be classified as affordable under government income guidelines.
Dene Oliver, chief executive officer and principal in the development firm, said financing is still being arranged, and it may be two or three years before the bulk of construction gets moving.
• • •
Environmental Groups Back Bayfront Project: On the same day that officials of the San Diego Board of Port Commissioners and the city of Chula Vista certified a 12,000-page environmental impact report, a coalition of environmental and community groups publicly put its support behind plans to develop the Chula Vista Bayfront.
At a May 18 joint meeting, the port and city entities also signed off on amendments to their respective general and coastal plans for that area. That followed port officials' May 4 approval of a development agreement geared primarily toward satisfying longtime environmental concerns, and that pact was subsequently backed by the city of Chula Vista.
Authorities reached the earlier agreement with the Bayfront Coalition, which includes several local environmental groups. Among other issues, the agreement calls for any future development of the 550-acre area to include green buildings, expansive parks and open spaces, and protection of wildlife habitats.
Before the May 18 meeting, the Bayfront Coalition put out a statement saying it would support the revised master plan.
"This project is a significant improvement over the existing land use plans in effect on the Bayfront," said Laura Hunter, a leader of the Environmental Health Coalition, one of several groups in the broader coalition. She said the plan as now envisioned "is less invasive development that is good for people and the environment."
Environmentalists also backed a planned trade, in which developer
Pacifica Cos. is swapping 97 acres of open land in the Sweetwater district for 35 acres of former industrial fill land, effectively moving some development away from sensitive wildlife areas. Developers and city planners have also reduced proposed residential condo units in the area from 3,400 to 1,500.
Long-term plans also call for a resort hotel and conference center, retail and office units, and cultural amenities.
The general plan next goes before state agencies — the California State Lands Commission, followed by the California Coastal Commission. Officials have said it could be 2013 at the earliest before any new construction begins on the Chula Vista Bayfront.
• • •
SoCal Contracting Firm Gets Bigger: Irvine-based construction services provider gkkworks, which has one of its largest offices in San Diego, has acquired Syska Hennessy Group Construction, the Los Angeles-based general-contracting unit of the engineering firm Syska Hennessy Group Inc., which is based in New York.
Financial terms were not disclosed in a May 3 statement by gkkworks. The combined firms will have more than 300 employees and annual revenue exceeding $200 million.
Send commercial real estate news of general local interest to Lou Hirsh via e-mail at lhirsh@sdbj.com. He can be reached at 858-277-8904.