FINANCE: SERVICES HELP AFFLUENT CLIENTS SORT COMPLEX OPTIONS
Wealth Managers Temper Market Volatility With Objective Strategies
Monday, May 17, 2010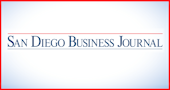 With various financial crises taking place globally along with declining asset values and lower trading volumes, the wealthy are looking for assurance and expecting more from their financial managers.
For Edwin van Es, senior financial adviser for the Southwest Advisors Group, Citi Personal Wealth Management for Citibank, N.A. in La Jolla, it's all about taking the emotions out of financial planning, especially when the markets are volatile.
"People tend to get emotional when the markets go up and down or when major financial crises happen, and they react to the news," van Es said. "A lot of financial advisers do the same thing. We have an investment strategy committee that talks about the markets and the economy and how we should position our clients' portfolios and how we should work with the CPAs and attorneys to make sure we're being proactive rather than reactive.

"You can catch a financial disaster before it happens," he added. "We can talk about, for example, what we will do if interest rates shoot up, which we expect over the next 12 to 18 months. You also don't want to be over-allocated on income. So you have to have a conversation about a client's fixed income and help them reposition their account and slightly change some things here and there."
Van Es, who has been working with affluent clients for a dozen years, said Citi takes a holistic approach on how it deals with its high-net-worth clients. These clients, who have a net worth of at least $1 million, include executives and professionals in the science and technology industries, medical professionals and offshore clients mainly in Europe.
Van Es' La Jolla office provides retirement planning, estate and tax planning, business succession planning, liability management and insurance services. He said it's critical to take a holistic planning approach when working with affluent clients. This means working with attorneys and accountants and Citi's private banking group to make sure clients are well taken care of, he said.
"We also work closely together with our private banking staff in La Jolla to make sure we are taking care of our clients' banking and wealth management needs," van Es said, adding that the team of seven advisers in his office includes financial planning and insurance experts.
Van Es pointed out that financial planning does not have to change dramatically because of bumps in the economy.
"Recessions are common," he said. "If you are always working closely with your clients most issues can be caught early. It's just a matter of staying updated on the economic and legal environment and getting to know your clients and what their needs are."
Updates About Current Conditions
Meanwhile, Wells Fargo Private Bank helps keep its on-the-go, high-net-worth clients up-to-date on certain issues and trends via podcasts and webcasts on topics such as 2010 investment themes and strategies. This two-part, 10-minute webcast focuses on preparing clients by providing guidance on the current modest economic recovery that is under way, investment considerations and themes for 2010, and other financial planning considerations. Another webcast for the wealthy focuses on ways to make significant contributions to favorite causes, and creating a philanthropic strategy that reflects a client's ultimate goals for his/her family and beneficiaries.
The Wells Fargo Private Bank also provides wealth management updates such as tips and strategies for the ongoing management, preservation and transfer of wealth, including helping business owners plan for retirement and how to proactively manage real estate investments in a tough economy.
Wells Fargo's high-net-worth clients in San Diego — who have at least $1 million in assets — include small-business owners, real estate developers, attorneys, CPAs and executives. Services available to them include financial planning, investment management, private banking and trust services.
"We have done a lot of long-term financial planning," said Marc Doss, Wells Fargo Private Bank regional investment manager in San Diego. "When you are in the middle of difficult times you want to assess your long-term financial and estate planning."
Doss and his team are also busy these days keeping an eye on the legal front when it comes to the wealthy.
"There is no estate tax this year," he said. "So we're still in a waiting mode to see what's going to happen. We're ready to act on that. None of us has been in a situation like this before; it's a time of great uncertainty."
The other topic high-net-worth clients are wanting advice on these days is the potential for higher interest rates, higher taxes and potentially higher inflation, Doss said.

"We are trying to structure portfolios with those risks in mind and trying to be ahead of the curve," he said. "It's a good time to be providing financial advice to people because there are so many issues to consider."
Focus on Achieving Goals
Bob Bauchman couldn't agree more. As region president for Northern Trust Corp. in San Diego, Bauchman helps serve the bank's affluent customers, which include entrepreneurs and private business owners, corporate executives, the super wealthy and affluent families. Northern Trust's Wealth Management Group, which is based in Chicago, serves 20 percent of the wealthiest Americans on the Forbes 400 list. Northern Trust provides investment management, trust and estate planning, and private and business banking services.

"We are really focused on successful, affluent individuals and families and meeting their individual needs, as well as their extensive needs as it pertains to their family or business interests," Bauchman said. "What we're trying to do is help identify and achieve their individual goals. They can be philanthropic in nature. For example, we ask them what type of organizations they would like to support with their charitable giving. Do they want to create their own charitable family trust? How much do they want to transfer to their heirs and what can they do to educate the next generation in terms of responsibilities that come with that wealth?
"Then there are lifestyle goals like retirement. What does the client need to set aside to fund college education for his grandchildren, for example. Do they want to start a new business? Or do they want to take off for a year and travel?"
Bauchman pointed out that the complexity of a client's financial life increases with the amount of wealth he or she has.
"There are many different issues," he said. "They may have significant stock options if they worked with a large public company. They could also have special assets like a family business or significant amounts of real estate or own mineral and gas interests. You have to be in a position to be able to provide advice and make recommendations, and in our particular case, be in a position to manage those types of assets."
More Sophisticated Investments
He said the sophistication of the investment offering to high-net-worth clients has also changed. Twenty years ago, he said, common stocks, corporate and government bonds and cash were the norm. Today, there are large-cap, mid-cap and small-cap stocks; alternative investments that include hedge funds; and private equity funds.
"One trend that you have seen in the last five to 10 years is a much larger allocation to alternative investments," Bauchman said. "Clients have become more comfortable with the concept and they are looking for advice and suggestions. They want their investment manager to be proactive and bring to them ideas that they can consider for their portfolio.

"In this environment, with the depressed real estate market, there is also what we refer to as opportunistic investment funds, which may include assets such as depressed real estate or tax certificates. Clients look at these investments long-term because they know there will be some recovery with the prospect of being able to generate above-average returns."
When working with affluent clients, Bauchman said it's critical to consider risk management issues.
"Clients want to be informed as to the risk associated with their portfolios," he said. "Previously, the focus was on asset allocation and the expected rate of return. Clients are interested in returns but they want to know the risk profile of a particular portfolio and if that risk profile is acceptable to them given the overall goals they want to achieve. It's a different and much more complex environment.
"Fortunately, we have been successful at avoiding most of the (recent) economic pitfalls because we have not changed our basic strategy," he added.
Andrea Siedsma is a freelance writer for the San Diego Business Journal.