Office Market Teeters on a Turning Point, Say Forum Executives
Monday, May 17, 2010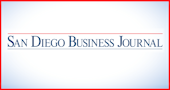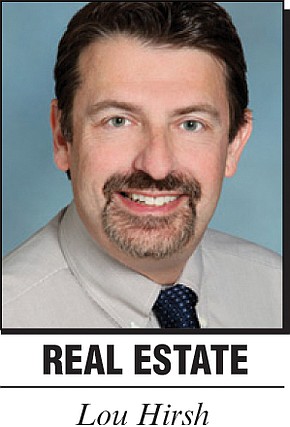 It's well documented that office property buyers and renters are finding bargains in a national and local market where vacancies remain high and landlords are offering incentives galore to lure and retain tenants.
But what industries are actually buying new equipment to fill all that cheaper office space?
Speaking at a May 11 commercial real estate forum in La Jolla that was presented by Torrey Pines Bank, Mike Brown of Western Alliance Equipment Finance said the top spenders nationally include health care, computing technology providers and energy-related firms. To a lesser extent, machine-tool sellers and construction companies are also gearing up for better times ahead.
"Health care is absolutely red-hot right now," said Brown, president of the Phoenix-based financing firm. "It's especially been that way since the health care bill was passed. Whatever you thought about the bill, the uncertainty about it was taken out."
Also at "The First Recession of the 21st Century" forum, which drew an audience of about 150 to the Hyatt Regency La Jolla at Aventine, Cassidy Turley/BRE Commercial President and CEO John Frager said office building prices remain historically depressed in major markets across the nation.
The market fundamentals could get worse as the year progresses, depending on the rate at which lenders foreclose on and sell off properties seized from delinquent borrowers. Investors will have to navigate the terrain carefully, Frager said, though money is already coming off the sidelines as real estate investment trusts and institutional entities look to boost their returns.
William McLennan, Torrey Pines Bank's executive vice president of real estate, said there is a "definite change" in the sentiments of potential property buyers, especially compared with a year ago, with a sense that the market has reached a bottom. Still, improvement going forward, in terms of actual buying activity, is going to be gradual for the rest of the year.
• • •
Insurance Cos. Fearlessly Enter Commercial Investing: Among those with relatively few qualms about investing in commercial real estate these days are life insurance companies.
In their recent market reports, experts from several commercial brokerage firms have noted that in San Diego and across the nation life insurance firms have become significant investors in commercial property transactions.
For instance, Standard Insurance Co. recently provided $7.2 million in financing for the purchase of land under the 32,000-square-foot Plaza del Lago shopping center in Escondido.
That funding included $5.4 million for the land, with the remainder supporting a refinancing of a portion of the retail center's mortgage debt, according to Jeremy Dentt, a portfolio co-manager for the buyer, San Diego-based Pacific Realty Advisors.
While it's done quietly behind the scenes, life insurers' investments in real estate are hardly unusual. James Dick, a San Diego-based vice president with Newmark Realty Capital Inc., said the San Francisco-based firm helped bring the insurance company to the table in the Escondido purchase and has recently brokered similar transactions involving insurers for at least 17 properties on the West Coast.
Dick said insurance firms have taken up the investment slack left by traditional lenders such as banks, as that industry continues to reel from closings and portfolio problems; and Wall Street investment firms, several of which tanked or suffered huge losses in the financial crisis of late 2008.
"Life insurance companies for several years have been the most stable investors," he said.
Life insurers use a portion of policyholders' premiums to make relatively conservative investments. According to a study released earlier this year by Barclays, life insurance firms generally stayed away from the riskiest loans financed through commercial mortgage-backed securities during the height of the national building boom.
So they avoided the losses suffered by hedge funds, banks, investment brokers and others who failed to play things conservatively.
• • •
Realty Trust Buys Time Warner Cable Building: Time Warner Cable Inc. has a new landlord in San Diego. The New Jersey-based CB Richard Ellis Realty Trust announced May 12 that it has purchased the 134,000-square-foot Sorrento Mesa building that is fully leased to the cable company through 2018.
Financial terms were not disclosed in a statement. The Class A, two-story regional corporate headquarters building is at 10450 Pacific Center Court.
The seller was LBA Realty of Irvine. The site has additional entitlements for 86,000 square feet of office development, which includes a structured parking garage.
The statement said Time Warner Cable has been located at the site, just north of Mira Mesa Boulevard, since 2006. The building is its regional corporate headquarters for North San Diego, housing management and service personnel and serving more than 400,000 cable households.
This is the realty trust's second acquisition in the San Diego area. The CB Richard Ellis parent company also has local brokerage and property management operations.
Send commercial real estate news of general local interest to Lou Hirsh via e-mail at lhirsh@sdbj.com. He can be reached at 858-277-8904.