Cubic Catches Australia Mass Transit Deal
Tuesday, May 11, 2010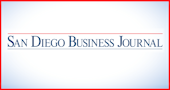 Cubic Corp.'s Transportation Systems Division said May 10 it signed a contract valued at $370 million to provide electronic smart card ticketing services to the Sydney, Australia mass transit system.
Cubic said it expects to draw heavily in the design and development of the Sydney system on the knowledge it has in developing the electronic ticketing system for London, which began in 1998 and continues today. It also provided automated smart card systems to the cities of Atlanta, Chicago, New York and Washington, D.C.
Because of additional payments associated with commuter usage, Cubic said the value of the entire contract through 2024 could reach between $500 million and $600 million.
In addition to its transportation division, Cubic operates two other major divisions: defense systems and mission support services.
Shares of Cubic trade on the New York Stock Exchange as CUB. As of May 11, the stock's 52-week range was $31.26 to $42.50.
— Mike Allen