Scripps Institute Scientist Applauds Patent Office Ruling
Monday, May 10, 2010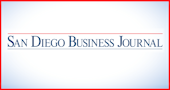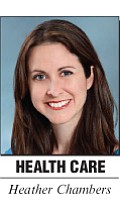 Two consumer groups and a local scientist who joined in the fight to reclaim public rights to key human embryonic stem cell lines claimed a major victory recently when the U.S. Patent and Trademark Office reversed course on an earlier decision.
The decision, which allowed discoveries made by University of Wisconsin-Madison researcher James Thomson to be patented, was called into question during re-examination hearings in 2006.
Santa Monica-based Consumer Watchdog and the Public Patent Foundation of New York challenged the move, saying the work was obvious in light of other discoveries made. They argued further that the process of obtaining a license through WARF, aka the Wisconsin Alumni Research Foundation, which held the patents, hindered scientific research.
The patent office ruled against the groups in 2008, but in the most recent ruling agreed with their argument that Thomson's work should not have received a patent because other scientists could have done the same if they, too, had access to human embryos and funding.
"This is part of a long, enduring effort on the part of the patent attorneys and the consumer protection group and I to get the patent office to revoke these patents, which give ownership of all human embryonic stem cells to one individual organization, WARF," said Jeanne Loring, director of the Center for Regenerative Medicine at The Scripps Research Institute.
Patent laws prevented the consumer groups from appealing two other key patents on stem cell lines, according to Consumer Watchdog, but the groups said the latest ruling could set a precedent on the other lines.
WARF still has the ability to challenge the April 28 ruling.
"They will, of course, appeal and we will appeal back. But we're not giving up," Loring said. "We want to make sure embryonic stem cells can be developed into the medical applications that we all believe that they are capable of."
• • •
Startup Uses Financing to Advance Drug Candidate: Aragon Pharmaceuticals said the $22 million in Series B financing it has secured will push its lead drug candidate for treating prostate cancer into the clinic this year.
The San Diego-based startup has been attracting a good deal of investor interest — to the tune of $30 million since its debut a year ago — for its approach to treating advanced prostate and breast cancers that have developed resistance to standard therapies.
A finding published in the journal Nature in 2004 shed light on a key mechanism by which resistance develops, which provided a kind of blueprint for designing new drugs to tackle the problem.
Richard Heyman, president and head of research and development for the 18-person company, said Aragon and its investors have been encouraged by early-stage results demonstrating that, by targeting what's known as the androgen receptor, small molecule drugs could effectively stop the growth of prostate tumors.
New investor Aisling Capital of New York participated in the financing, along with existing investors OrbiMed Advisors LLC of New York and The Column Group of San Francisco.
Aragon said it plans to initiate human trials of its lead drug, dubbed ARN-509, by late summer.

Medivation, another small company spun out of the work by Aragon scientific co-founder Charles Sawyers of Memorial Sloan-Kettering Cancer Center in New York, who first published the Nature findings, has already advanced a similar treatment into late-stage Phase 3 trials.
Heyman said Aragon's drug appears to be effective at lower doses, making it attractive as a possible safer alternative.
The biotech is also planning to test its idea in breast cancer trials where standard therapies, such as tamoxifen, have also failed in the long term. Heyman said the firm expects to submit its plans to the U.S. Food and Drug Administration next year.
"Since these are fairly large, unmet medical needs, and the drug's quite safe, we're optimistic," Heyman said.
• • •
Celladon Encouraged By Trial Results: An experimental gene therapy in the works by San Diego-based Celladon Corp. is showing some encouraging results in treating congestive heart failure, the company said April 28.
Celladon said a midstage trial involving 39 patients treated with a single shot of gene therapy Mydicar met its main goal of demonstrating that the treatment works better than a placebo.
Details of just how much better the therapy worked are still under wraps, although the company plans to fully unveil the study results at a May 30 European Society of Cardiology's Heart Failure Congress in Berlin.
Celladon has raised $63 million since 2004 from investors such as Enterprise Partners Venture Capital, Venrock and Johnson & Johnson Development Corp., but to push forward into late-stage trials, Chief Executive Officer Krisztina Zsebo acknowledged that it will need to raise additional capital.
The company is looking at a potential pharmaceutical partnership, M&A deal or even going public, Zsebo said.
She estimated that there are 1.4 million Americans who could benefit from the therapy, which delivers a gene called SERCA2a into heart muscle cells to improve the heart's ability to pump blood.
Zsebo pointed to the demand for heart transplants and implantations and the high costs associated with hospitalizations in the intensive care unit as major factors in the need for new therapies.
Seattle's Targeted Genetics Corp. also stands to gain from Celladon's potential success. The collaborator, which licensed its gene-delivery technology to Celladon last year, said it could receive milestone payments of up to $20 million, if the drug advances along in development. It also stands to receive royalties of up to 10 percent on sales of the drug, if approved.
Send biotech news items to Heather Chambers at hchambers@sdbj.com or call 858-277-6897.