Broadway Lofts Recapitalized; Hotels on the Rebound; New Real Estate Index
Monday, May 10, 2010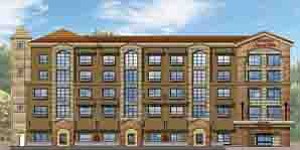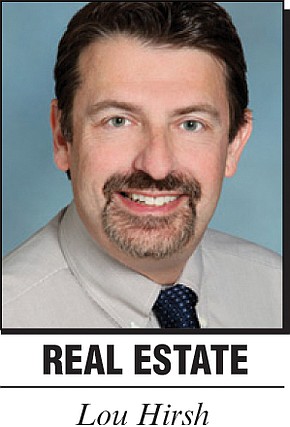 A century after it was built, one of downtown San Diego's oldest high-rises underwent a 21st-century financial renovation.
Watt Companies Inc., a real estate operating and development company based in Santa Monica, on May 3 announced a recapitalization of Broadway Lofts, an 84-unit, mixed-use residential and retail property near the Gaslamp Quarter.
Financial terms were not disclosed and a spokeswoman said the owners were not giving dollar figures. Watt and its joint-venture partner, Barrow Street Capital LLC, purchased the existing note on the building, replacing current "bridge financing" on the property with seven-year, non-recourse financing from Freddie Mac.
Watt and Barrow Street Capital also injected new capital into the project to "reposition it for the future." The 12-story building, at Fifth Avenue and Broadway, was constructed in 1909 and started life as the American National Bank, one of San Diego's first skyscrapers.
The building's original walls, columns, floors and architectural details have been preserved through several renovation projects, the statement said. A major adaptive reuse in 2006 transformed the property into loft-style apartments above 7,360 square feet of ground-level retail space.
Hotel Operators Breathing Easier?
Based on April developments in the local hotel scene, you wouldn't know that the hospitality industry is still attempting to shake off one of its worst-ever sales downturns, created by the Great Recession.
Some optimism is returning as economic vital signs have begun to pick up, especially compared with a disastrous 2009.
For instance, operators recently received city approval for a new Hampton Inn Hotel, to be built at 625 Hotel Circle Drive in San Diego's Mission Valley area. According to a statement from the project's designer and builder, locally based Concorde Consulting Group Inc., construction is expected to begin in November on the 87-room hotel, to be located on a 2.77-acre parcel behind Vagabond Inn.
The building will incorporate sustainable, energy-efficient materials in construction, and will have solar panels on the roof system.
Approval of that project came as a number of local hotels are completing or launching major renovations. Some of these projects are deeply rooted in the city's history.
On April 28, operators celebrated completion of a three-year, multimillion-dollar restoration of the Cosmopolitan Hotel and its restaurant, on Calhoun Street inside Old Town San Diego State Historic Park.
A statement said the renovated Cosmopolitan includes an indoor and outdoor restaurant, 10 boutique hotel rooms on the second level, and private dining rooms for special occasions.
Also in April, the Lafayette Hotel in the city's North Park area, with a celebrity cache dating back to the 1940s, kicked off a $4 million renovation aimed at restoring some of its former glory, with the help of a city redevelopment grant.
All of this comes amid a backdrop for hotels overall that has improved since last year, but is far from ideal.
According to Irvine-based Atlas Hospitality Group, the number of hotels foreclosed on by their lenders in California recently hit 406.
Atlas estimates that California hotels operating under forbearance agreements — in which lenders work with borrowers to forestall foreclosure under preset conditions — could total between 1,000 and 1,200.
Tracking True Space Trends
Locally-based commercial brokerage firm Irving Hughes Inc., which represents tenants solely, recently unveiled a new "Economic Change Indicator," intended to gauge where space supply and demand stands at a given time and where it might be heading.
In a report summarizing the state of the market, Irving Hughes broker David B. Marino said the forward-looking indicator will take into account the collective square footage activity of the firm's active clients that are currently growing, shrinking or stabilized. Activity will be tracked quarterly, representing a sample size of about 2 million square feet, and will be incorporated into the regular market trends dashboard available on the firm's Web site.
For instance, at the beginning of 2010's first quarter, Irving Hughes found that 41 percent of active square footage activity was driven by growing companies, 46 percent from stabilized companies, and only 13 percent from shrinking companies. Marino noted nearly all of the shrinking companies were "right-sizing" their space and ridding excess left after layoffs that took place from 2007 to 2009.