Astute Medical Closes $26.5M Funding Round
Monday, May 10, 2010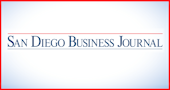 Astute Medical, a San Diego-based maker of medical tests for hospital-acquired infections, has closed a $26.5 million round of venture financing.
The Series B financing, announced May 10, was jointly led by Domain Associates and Delphi Ventures, with Johnson & Johnson Development Corp. and existing investor De Novo Ventures also participating in the round.
The startup diagnostics company said it will put the funding toward research and development activities, with the ultimate goal of commercializing "high potential diagnostic products" that identify high-risk medical illness using protein biomarkers.
The company lists its areas of interest as abdominal pain, acute coronary syndromes, cerebrovascular injury, kidney injury and sepsis.
"We are pleased with the strong investor interest, which demonstrates confidence in our approach to improving the diagnosis of critical conditions in hospital settings," said Astute Medical CEO Christopher Hibberd in a release. "With this financing, the resources are in place to conduct clinical studies that will move us closer to commercialization of promising diagnostic products currently in development."
The startup company, founded in 2007, is led by a team of former Biosite Inc. executives. San Diego-based Biosite was sold to Inverness Medical Innovations for $1.7 billion in 2007.
— Heather Chambers