FDA to Review Amylin Diabetes Drug in October
Thursday, May 6, 2010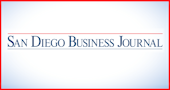 San Diego-based drug maker Amylin Pharmaceuticals Inc. said May 6 that it will have to wait until Oct. 22 for a regulatory decision on its once-weekly diabetes drug Bydureon.
News of the delay sent shares of Amylin, traded under the symbol AMLN on Nasdaq, down 9 percent to $17.98 in midday trading. The stock has traded between $10.10 and $24.20 in the last 52 weeks.
Amylin and partners Eli Lilly and Co. and Alkermes Inc. responded last month to a U.S. Food and Drug Administration request for more information on the drug's manufacturing, labeling and a risk-management plan.
The agency had requested the information in March after issuing a complete response letter. It did not order Amylin to conduct additional testing.
Bydureon, a long-acting release version of the twice-daily diabetes drug Byetta, works to boost the body's insulin production. The drug is among a class known as GLP-1.
In January, the FDA approved Novo Nordisk A/S' once-daily GLP-1 drug Victoza. It carried a black box warning about increased risk of thyroid cancer. Regulators took two years to approve the drug as concerns regarding its safety surfaced.
— Heather Chambers