BANKING: OFFICES ARE NEAR EXISTING SITES, NATION'S 5TH LARGEST COMMERCIAL BANK SAYS
U.S. Bank to Close 8 Former San Diego National Branches
Monday, May 3, 2010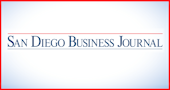 U.S. Bank, which acquired failed San Diego National Bank last year, said it is closing eight San Diego National branches plus one USB office in a consolidation process that will give it 80 branches in the county.
The closures and a computer conversion over to U.S. Bank's systems should be completed by May 16, USB officials said.
Minneapolis-based USB said the branches being closed are near existing locations, making them redundant, and that all customer service workers from SDNB were afforded a chance to stay with the bank. U.S. Bank did not provide the number of workers who were not retained.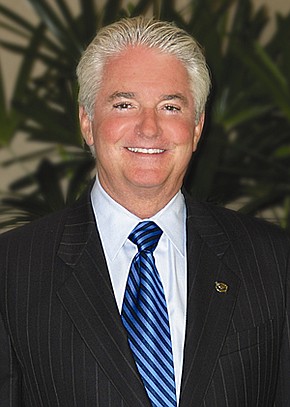 "It's a very dynamic movement of personnel and people. Our real intention was to keep all of our customer interface people," said Robert Horsman, the former president and CEO of SDNB whose new title is regional chairman of U.S. Bank in San Diego.
With 80 branches, USB trails only Wells Fargo's 105 branches in the county. Wells recently consolidated six of 11 offices it got from its 2008 purchase of Wachovia Bank.
USB's purchase of SDNB on Oct. 30 was part of a deal with the Federal Deposit Insurance Corp. to buy nine banks owned by FBOP Corp. of Chicago. The privately held company owned banks in Arizona, California, Illinois and Texas, with combined assets of about $19 billion and 153 branches, including SDNB's 28 offices.
Adding Services
U.S. Bank officials said while some job loss occurred due to the branch consolidation, there have been other areas of expansion, particularly in wealth management and trust services, which SDNB previously didn't have. However, the bank didn't provide any numbers regarding job losses or gains. San Diego National had 400 employees at the time of its failure.
Karen Racusin, USB senior vice president and San Diego regional manager, said since the acquisition, the bank has beefed up personnel in a number of areas, including small-business sales, mortgage sales and investments.
Horsman, now in a reduced managerial role, said U.S. Bank is doing well in terms of customer retention and maintaining its nearly $3 billion in deposits that SDNB held at the time of the acquisition.
"We're ahead of our projections, and pleased with our results to date, both on the deposit and the loan side," Horsman said. "The majority of our customers are definitely staying with us."
One way U.S. Bank attempted to staunch an inevitable exodus of some deposits was maintaining the same above market interest rates paid by SDNB before the takeover. Usually, new owners immediately amend interest rates to coincide with those it's paying. As CD and other savings accounts mature, they are converted to USB interest rates.
U.S. Headquarters for SBA Loans
The bank said it is also doing as much lending as it can, although demand in San Diego has been modest, said Jim Wening, USB's market president, heading up commercial lending.
U.S. Bank maintains its national headquarters for U.S. Small Business Administration guaranteed loans in San Diego, and that office has been growing for much of the past year, Wening said.
Bank officials said USB intends to fulfill all the commitments and donations previously made by SDNB, which has a long legacy of community involvement since its founding in 1981.
As a testament to the importance USB placed in the San Diego market, Horsman said when he told U.S. Bank Chairman and CEO Richard Davis about SDNB's iconic headquarters on Ash Street with a Wyland whale mural, he decided right then to buy the building that was in the hands of the FDIC. None of the USB officials knew the cost of that purchase, they said.
Rival's Perspective
While USB asserts it will be a win for SDNB customers, rival community banks routinely bash mega-banks as more transactional based and not focused on customer service.
"Clearly, they're not going to have the same kind of community image they had under the previous ownership because they are a very large bank and operate with standard procedures. They'll also do more remote decision-making where a lot of it was local before," said Larry Hartwig, chief executive at Escondido-based California Community Bank.
San Diego National and its eight other sister banks were seized last year after FBOP was unable to raise $600 million in new capital to comply with regulatory orders.
The FBOP banks became seriously undercapitalized after the federal government seized both Fannie Mae and Freddie Mac in September 2008 during a financial crisis that rocked the international markets.
The seizure wiped out about $756 million in preferred stock FBOP held in both Fannie and Freddie, the government-sponsored entities that are the nation's two largest buyers of mortgage loans.
FBOP attempted to obtain at least some of the capital it needed through the government's Troubled Asset Relief Program, but because it was privately held, the U.S. Department of the Treasury balked. A change of presidential administrations also hindered the company's TARP request, according to testimony by FBOP's chairman and primary owner, Michael Kelly, at a January congressional hearing.
The Numbers
In addition to acquiring FBOP's nine banks, USB previously purchased the assets of two other major failed banks in Southern California in November 2008 in FDIC-assisted transactions: Downey Savings and Loan Association F.A. and PFF Bancorp Inc. of Rancho Cucamonga. Together, those institutions had more than $15 billion in assets.
Now the fifth largest commercial bank in the nation, with about $282 billion in total assets, USB reported first-quarter net income of $669 million, compared with net income of $529 million for the first quarter of 2009.
However, it also reported a big increase in nonperforming loans and charge-offs, or bad loans it classifies as a total loss. As of March 31, it reported holding $6.38 billion in problem loans and foreclosed real estate. That was up from $3.4 billion in problem assets for March 2009.
USB, which has about 60,000 employees, said its acquisition of FBOP last year accounted for $1.9 billion of the net $3 billion year-over-year increase of nonperforming assets. It also charged off $1.1 billion in bad loans in the first quarter, up 2.3 percent from the problem assets it charged off in the fourth quarter.