Local Commercial Real Estate Market Among Least Distressed in U.S.
Monday, June 28, 2010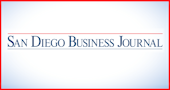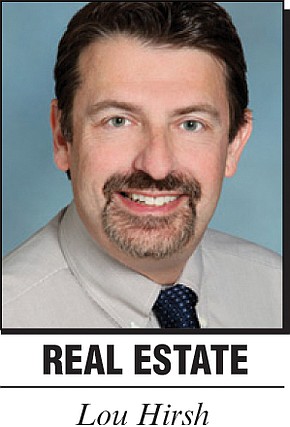 Halfway through 2010, the nation still hasn't seen a crashing tidal wave of commercial property foreclosures that's been predicted within the real estate industry for the past several months.
However, experts who track distress point to numerous indicators that the financial health of commercial real estate has also not improved significantly so far this year. There are signs of gradual worsening but the key is that distress varies widely among property types, especially across geographic markets.
Several analysts of note have recently deemed San Diego County among the least distressed major markets, relative to its overall property loan volume.
For instance, in a June 16 report, the research firm CoStar Group noted that among the 25 U.S. markets with the most properties backed by loans financed via commercial mortgage backed securities (CMBS), there are big differences in probable defaults.
Citing data gathered by Investcap Advisors and QuantumRisk, CoStar reported that the hardest-hit metro areas – Las Vegas, Phoenix, Detroit, Orlando, Tampa and Atlanta – all show "probability of default" ratios, or the percentage of property loans to be foreclosed on, of 10 to 14 percent, and loan loss severities, or the percentage of overall loan values in default in a given market, of 8.6 percent to 15.4 percent.
Meanwhile, defaults and losses remain below 4 percent in San Diego, Los Angeles, Orange County, Washington, D.C., Boston, New York and Seattle.
Research firm Real Capital Analytics, in a June 1 report, noted that the San Diego market at the end of April had 129 total properties known to be in current distress – in bankruptcy, foreclosed on by lenders or otherwise returned to lenders. Those properties represented just over $2.4 billion in debt.
The local numbers are well below those for cities such as Phoenix (555 properties, $8 billion in debt); Las Vegas (337 properties, $15.9 billion); and Los Angeles (502 properties, $6.7 billion).
There is still national cause for concern, as borrowers continue to move assets into special servicing. Real Capital Analytics notes that the U.S. dollar volume of distress soared in April by nearly 41 percent over March, adding $12.8 billion. That was the largest monthly increase so far this year and brought total distressed debt to $184.6 billion.
The April rise came largely from the office and hotel sectors, the company said. In other sectors, distress declined or held steady.
• • •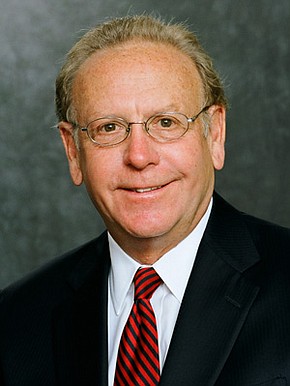 Wilson Opening New D.C. Office: Considering the economy, companies handling issues involving troubled real estate assets are having little problem finding work these days. San Diego-based Douglas Wilson Companies has enough going on that it is about to open its sixth office – this one in the nation's capital.
A June 16 statement said the firm, started in 1989 by Douglas Wilson, will open a Washington, D.C., office in early July. Wilson cited rising demand for his company's services on the East Coast, especially in distressed real estate, forensic accounting and litigation support.
"The new location maximizes our ability to manage multiple properties and also positions us close to key government officials," Wilson said in the statement.
The company in the past year has acquired four high-profile projects in the D.C. area. They include Senate Square, a two-building, 432-unit luxury apartment community; and Half Street, a partially constructed, 400,000-square-foot office building.
There was also a partially constructed office and research facility near the University of Maryland, intended to be the new home for the National Oceanic and Atmospheric Administration; and 100 M Street, a 12-story office building near the U.S. Capitol building.
In addition to its local headquarters, Wilson has offices in Las Vegas, Miami, Orlando and San Francisco.
Among its recent San Diego assignments, the company on June 1 was appointed by a court as receiver for the Serra Mesa Business Center, a 55,561-square foot retail property on Greyling Drive carrying loans valued at approximately $7 million, according to a statement.
The court has directed the receiver to collect rents and profits and maintain operations, following litigation between US Bank and a group of parties related to the Burni Family Trust, the statement said.
• • •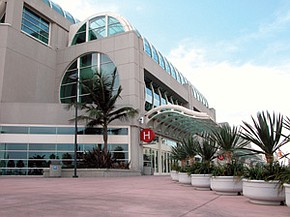 Convention Center Seeks Architects: The San Diego Convention Center Corp., which operates the local center, has issued a request for qualifications, seeking an architectural team for design services related to an upcoming planned expansion.
The request, issued June 15, will identify local and national design professionals with a demonstrated track record with major civic projects, according to a June 16 statement from center operators. The next step will be a request for proposals from qualified firms.
Convention center corporation Chair Bob Nelson said operators are looking for a design team "with a commitment to the environment" that will emphasize sustainability and green components.
The selection process will take about five months. Last month, Charles Black, founder and president of CB Urban Development, was chosen to serve as project manager for the proposed expansion.
The convention center opened in 1989 and was last expanded in 2001. In the works is an expansion of more than 400,000 square feet, at an estimated cost of $750 million, set to be completed and opened in 2015.
Send commercial real estate and development news of general local interest to Lou Hirsh via e-mail at lhirsh@sdbj.com. He can be reached at 858-277-8904.