Credit Union Pitches in $5,000 for Local Boys & Girls Clubs
Monday, June 28, 2010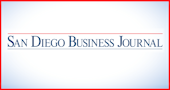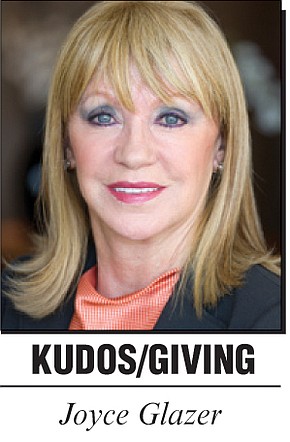 Mission Federal Credit Union chose the Boys & Girls Clubs of Greater San Diego for the Mission Fed Padres Community Home Run Challenge. Through this partnership, they conducted an essay contest with the students at the William J. Oakes branch in Logan Heights. San Diego Padres' Chase Headley visited the Boys & Girls Clubs to announce two essay winners — Adrian Carranza and Alyssa Silva. Mission Federal donated $5,000 to the Boys & Girls Club of Greater San Diego … Wells Fargo & Co. and the US Pan
Asian American Chamber of Commerce Education Foundation honored MBN Group Architects with the seventh annual USPAACC/Wells Fargo Asian Business Leadership Award.
The award was presented at the USPAACC 25th Anniversary CelebrAsian Business Opportunity Conference in Washington, D.C., on May 25-27. President Minh T. Nguyen was one of three recipients who received a $5,000 cash prize for his innovation, vision, success and community contributions … The National Association of Women Business Owners' San Diego chapter held its BRAVO celebration May 19. Jaimi Julian Thompson, president of Artisan Design Group, was awarded the "Green Community Award" for her leadership in the area of Green Design and for her personal commitment to resource and energy conservation … The Barona Band of Mission Indians presented a $5,000 education grant to Wegeforth Elementary School. The grant will be used to purchase a computer to help students conduct research for their Native American, planet and science fair projects … The Warrior Foundation of San Diego's Navy League Council received a $10,000 donation from Wells Fargo & Co. The grant will support the organization's Injured Warrior Program, which provides clothing and physical training gear to men and women who have been injured in combat … The 2010 Robert L. and Bettie P. Cody Award in Ocean Sciences from Scripps Institution of Oceanography at UC San Diego was presented to Dudley Chelton, a professor of physical oceanography at Oregon State University's College of Oceanic and Atmospheric Sciences. The Cody Award was presented to Chelton on June 10 when he received a gold medal and a $10,000 prize for outstanding scientific achievement in oceanography, marine biology and Earth science … The city of San Diego Redevelopment Agency and Urban Corps of San Diego County hosted a volunteer community service event in Barrio Logan on June 5 as part of the Green Street Community Enhancement Program … The city of San Diego Redevelopment Agency was presented with the Outstanding Government Agency award during the San Diego Housing Federation's 15th Annual San Diego County Affordable Housing and Community Development Recognition Awards ceremony June 3 at the Naval Training Center Promenade … Stephen Cowen, The Neurosciences Institute Fellow, was awarded The San Diego Foundation Blasker Science & Technology grant for his research on the frontal circuit dynamics for cost-benefit decision-making. The $75,000 grant includes funding for the development of a novel recording system that will enhance the capacity to record activities of neurons from two or more regions of the brain simultaneously.
Please send Kudos and Giving items to Joyce Glazer at jglazer@sdbj.com.