County's Hotel Operators Must Take the Good News With the Bad
Monday, June 21, 2010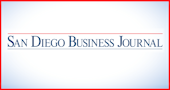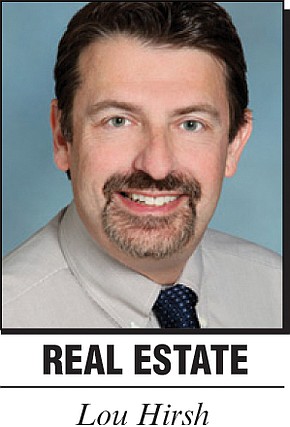 Experts noted recently that hotels and resorts won't fully recover as real estate holdings until demand for hotel rooms is back on track — or at least better than it's been during the past 18 months, among the worst periods ever for the local and national hospitality industry.
Data released June 8 by Atlanta-based PKF Hospitality Research indicates that San Diego County will face a mixed bag of trends as the rest of 2010 unfolds. For instance, the firm projects that the local metro area will experience a 2.2 percent increase in lodging demand by year's end.
However, because the overall supply of hotel rooms will increase by 1.1 percent by year's end, partly because of new projects coming on line, the net boost in occupancy will be 1.1 percent compared with a year ago. PKF notes that county hotel rooms have been about 64.5 percent occupied during the past year.
According to Smith Travel Research Inc., lodging demand nationwide rose 5.3 percent in the first quarter of 2010 compared with a year ago. That was the largest quarterly increase since the second quarter of 1989.
"Such a large increase in lodging demand suggests a return of pent-up travel that did not occur in 2009 because of budget constraints, plus real hotel demand growth attributable to improvements in the long-term economic outlook," said R. Mark Woodworth, president of PKF, in a statement.
While San Diego's occupancy numbers are at least heading upward, hotel room rates and revenue per available room, or RevPAR, will continue to trend negatively in 2010.
PKF projects that average room rates will decrease 5.2 percent locally by year's end. Revenue per room will decline 4.1 percent, worse than the national projection of a 1.7 percent increase.
"While travelers are returning to the road, it appears they are still very price sensitive," said Bruce Baltin, a consultant in PKF's Los Angeles office, referring to the San Diego numbers.
But there's always next year. PKF projects that San Diego's per-room revenue will grow 8.9 percent in 2011.
In the meantime, low demand has taken its toll on hotel operators' ability to make loan payments. Atlas Hospitality Group recently reported that San Diego County had 40 hotel properties in some stage of default at the end of the first quarter, more than four times the level of a year ago. That included six properties that had been foreclosed on by their lenders.
California, as of March 31, had 406 hotels in some stage of default, including 79 that had been taken back in foreclosure.
• • •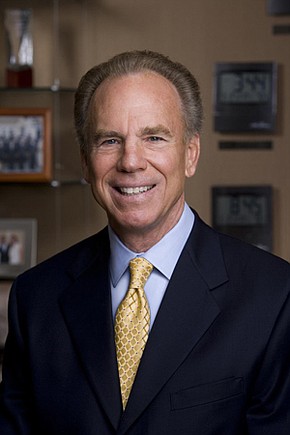 Staubach Bullish on Real Estate's Future: Though he had a big impact on the game in a 10-year National Football League career, capped with an induction into its Hall of Fame, pro football is now a distant blip in the business life of Roger Staubach, who was in San Diego recently to meet with real estate executives.
Staubach retired from football in 1980, trading in his job as the Dallas Cowboys' quarterback to give full attention to his roles as chairman and chief executive officer of The Staubach Co., the commercial real estate firm he started in 1977. The company focused largely on office and industrial tenant representation.
What started out as a regional firm serving the Dallas-Fort Worth market grew into a national presence, with around 1,100 employees in more than 50 North American offices, doing around $500 million in annual transaction volume. Staubach sold the company to Jones Lang LaSalle in 2008 for $613 million, but remains on the board of directors for JLL's Americas region.
Before addressing a JLL gathering at The Lodge at Torrey Pines on June 10, Staubach, now 68, recalled that he established his San Diego real estate operations in 1994 with three agents, which eventually passed 40 brokers doing more than $5 million in local volume by the time his firm was acquired by Jones Lang LaSalle.
The U.S. Naval Academy graduate (and winner of the Heisman Trophy, which goes to the nation's top college football player annually) said he grew the company by heeding lessons learned in his early days in commercial real estate, working during NFL off-seasons for Henry S. Miller Co. in Texas. One was establishing an internal culture that avoided cut-throat tactics among his own agents, and duplicative efforts that might overwhelm clients needing one-on-one guidance.
"You can't have trust externally if you don't have trust internally," Staubach said.
The man known in his Cowboy days as Captain Comeback, for his late-game passing heroics, said he's seen plenty of market cycles over the years and is confident the deep slump now affecting all commercial real estate sectors will soon abate. Places such as San Diego and Washington, D.C., appear to be among the areas showing signs of life, he said.
Send commercial real estate and development news of general local interest to Lou Hirsh via e-mail at lhirsh@sdbj.com. He can be reached at 858-277-8904.