Sunrise Bank Operating in Unsafe Manner, Federal Regulators Say
Monday, June 7, 2010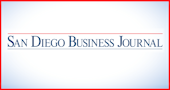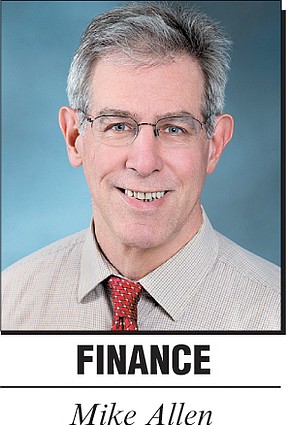 Sunrise Bank, the result of a merger of four other banks whose majority owner is Capital Bancorp Limited of Lansing, Mich., received a consent order in April alleging that the local bank is operating in an unsafe and unsound manner, yet the bank's chairman is downplaying the sanction.
"This is the same action that regulators have taken in every other consolidation that involved Capital Bancorp banks," said Scott Andrews, Sunrise's chairman and chief executive officer.
In recent years, Capital Bancorp, with more than $5 billion in assets and some 50 banks in 17 states, has been merging some of the smaller banks located in a region to reduce expenses and increase its capital levels.
Sunrise Bank is the creation of four other Capital banks that merged in March. The merger combined Sunrise Bank of San Diego, the Bank of Escondido, Point Loma Community Bank and Sunrise Community Bank in Palm Desert into a single entity that has four branches and about $300 million in assets.
At the end of April, as a result of bank examinations in late 2008 and 2009, regulators from the Federal Deposit Insurance Corp. and the state Department of Financial Institutions hit Sunrise with a consent order covering a wide variety of operations, including its management, board oversight, liquidity, profitability and the make-up of its loan portfolio.
It also requires the bank to increase its capital ratios within 60 days of the order, or by June 20. Specifically, Sunrise was ordered to increase its Tier 1 capital to at least 9 percent of total assets, and its total risk-based capital to at least 12 percent. Both of those ratios are above the levels for a well-capitalized bank.
At the end of March, Sunrise held 7.9 percent in Tier 1 capital and 12 percent in total risk-based capital.
However, those ratios may not accurately reflect what Sunrise's actual capital levels are since it received the consent order and reassessed its loan portfolio.
In Sunrise's first-quarter report, the bank now based in Point Loma reported it held $11 million in nonperforming assets — $8 million in nonaccrual loans and $3 million in foreclosed real estate. That meant the bank's problem assets made up 3.9 percent of its total assets, which is not entirely bad these days.
The FDIC first-quarter call report shows Sunrise charged off $448,000 in bad loans. Yet the order mandates the bank to charge off all loans it classified as a loss, a move that will certainly cause its capital base to decline.
Knowing that will be the case, regulators also required Sunrise to submit a plan within 30 days to raise new capital, sell itself, or merge with a stronger bank.
Andrews said that plan was submitted last month, but has yet to be approved. He declined to say what steps the bank is taking, except that it is managing the portfolio and its earnings, "the best that we can."
In March, Sunrise reported a net loss of $1.48 million. The bulk of that was caused by having to set aside $1.3 million for reserves for actual and potential loan losses.
Sunrise's sanction joins a growing list of local lenders that have received regulatory orders to improve their operations and raise new capital. Nearly all of those lenders have failed to meet the requirements and were seized by the government.
Mike Perry, chief executive at San Diego Trust Bank, said regulators aren't giving Sunrise much room to comply with the order, noting that the bank had to submit a plan in 30 days to show how it's going to improve its situation.
"The regulators are saying they have to clean up every aspect of their operations, sell it or merge it," Perry said.
Andrews said that "regulators are establishing benchmarks and a roadmap for expectations to operating within, and we completely agree with them."
"These are not particularly onerous set of requirements," Andrews said.
• • •
Bankers' Loan Pool Grows By $100,000: A loan pool formed in 1992 by a group of local banks to lend to small businesses in lower-income areas obtained a $100,000 grant from Comerica Bank recently.
The latest grant brings the total in the pool, the seventh such pool since the entity was formed, to about $700,000, said Robert Villarreal of CDC Small Business Finance, the nonprofit entity that operates the pool, which is called the Bankers Small Business CDC.
The concept for the Bankers CDC was championed by the late Art Goodman, who saw the need for helping struggling small business in low-income areas that most banks wouldn't or couldn't provide loans. By having a pooled arrangement, the risk of such loans was spread out among the banks that included both the largest and smaller lenders, Villarreal said.
The latest infusion will provide the funds for loans to small businesses in low- and moderate-income areas ranging from $15,000 to $25,000.
Since the pool was established, there have been seven loan pools, ranging from $400,000 to $600,000.
Send any news about locally based financial institutions to Mike Allen via e-mail at mallen@sdbj.com. He can be reached at 858-277-6359.