County's Retail Real Estate Market Improving
Monday, June 7, 2010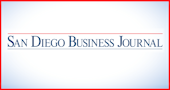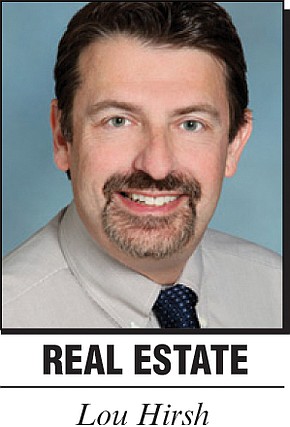 People still aren't shopping the way they did in the old pre-recession days, and the picture might not be changing for a while.
The U.S. Department of Commerce recently reported that national consumer spending was stagnant in April, with retail sales up just 0.4 percent from the prior month. And the International Council of Shopping Centers, a retail trade group, notes that store business in May was below expectations, thanks to cool weather and nerve-jangling stock market gyrations.
Still, in San Diego County at least, retail real estate seems to be holding up better than its commercial counterparts — the office, industrial and multifamily categories.
Numbers released in May by LoopNet Inc., which operates the LoopNet online commercial property listing site, indicate that the dollar volume of local retail property sales, for the 12-month period ending March 31, was $392 million. That was up 142 percent from a year ago, even as nationwide dollar volume in that sector dropped 11 percent.
The LoopNet data, tracking sales with price tags above $2.5 million, is compiled in partnership with research firm Real Capital Analytics Inc. The local figures are not as cheerful for the other major sectors of commercial real estate.
The county's industrial property sales for the past year stood at $286 million as of March 31 (down 29 percent); multifamily building sales totaled $495 million (down 41 percent); and office property transactions were at $222 million (down 32 percent).
Overall, the $1.73 billion in commercial sales were down 35 percent from a year ago.
Despite the still tough climate for merchants, a majority of the more than 100 retailers responding to a recent national survey, conducted by CB Richard Ellis, say things are looking up.
"Results show that while we know the challenges from the economic downturn have been numerous, over 70 percent of our respondents believe that the U.S. economy is stable and/or improving, and the results are even higher when asked about their specific market segment," said Anthony Buono, a San Diego-based retail services executive with the brokerage firm who co-wrote a report on the findings.
•••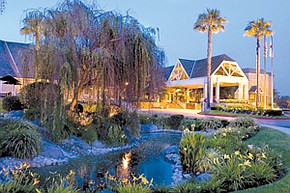 Del Mar Hilton Gets New Manager: More change afoot in the ever-changing local hotel scene. Denver-based Sage Hospitality Resources is the new manager of the Hilton San Diego / Del Mar, located at 15575 Jimmy Durante Blvd. near the Del Mar Fairgrounds.
A June 2 statement said Sage has been awarded a contract to manage the 257-room hotel by the property's owner, Sunstone Hotel Investors Inc., a real estate investment trust based in San Clemente. Financial terms were not disclosed.
The property was previously managed by Sunstone Hospitality Management, a separate entity within Sunstone that is not directly connected to the REIT.
The statement said Sage Hospitality is among the nation's largest privately held hotel and restaurant management and development companies, operating 57 hotels and nine restaurants in 23 states. Locally, it also operates Marriott International Inc.'s Courtyard by Marriott San Diego Downtown.
•••
Grubb & Ellis Moving Full Steam: The San Diego resurrection of commercial brokerage firm Grubb & Ellis Co. continues full steam, after it lost its official local presence in January in an affiliation switchover.
On May 20, the Santa Ana-based company announced that it added three advisers to its San Diego retail team — Anthony Villasenor, Ryan Gonzales and Christopher Belair, who came over from Voit Real Estate Services.
Then on May 24, Grubb said Paul O'Boyle has joined the firm as a senior vice president in its San Diego investment group, which handles investment sales and court-appointed receivership assignments. On June 2, it announced that Richard Murdock has come on board as a local senior vice president of investment services.
O'Boyle and Murdock were formerly with the locally based Commercial Realty Advisers, which Grubb & Ellis acquired in late March. At the time, Grubb brought aboard six CRA principals, and most of its brokers, to form a new Grubb & Ellis office in the University Towne Center area.
And all that happened after locally based BRE Commercial switched its brokerage affiliation from Grubb & Ellis to rival commercial real estate firm Cassidy Turley, essentially shutting out Grubb & Ellis in the local market. But not for long.
Send commercial real estate news of general local interest to Lou Hirsh via e-mail at lhirsh@sdbj.com. He can be reached at 858-277-8904.