Education Needs Collaboration to Foster Innovation
Monday, July 26, 2010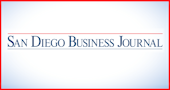 San Diego — "The Race to the Top," President Obama's new school challenge, has not yet replaced the Bush administration's "No Child Left Behind."
But Obama and Secretary of Education Arne Duncan clearly want change not just accountability through standardized tests. The pressure is on legislatures to allow more charter schools and hold teachers accountable too. But it is not too soon to talk about changing the curriculum either.
Duncan, who was the CEO of the Chicago Public Schools in 2001, is committed to both the arts and the Chicago-based effort called CAPE (Chicago Arts Partnership in Education), which he says is "renaissance in the classroom," a model of interdisciplinary collaboration.
As a whole new economy based upon creativity and innovation emerges, the importance of reinventing our business strategies, corporations, communities, and not least, our schools, are critical.
Dana Gioia, past chairman of the National Endowments for the Arts, has argued, "America is not going to succeed through cheap labor or cheap raw materials, nor even the free flow of capital or a streamlined industrial base. To compete successfully, this country needs creativity, ingenuity, innovation."
But how do you make someone creative and innovative. What must our schools and our communities do to nurture the creative and innovative spirit?
Connections to the Community
"Through CAPE," Duncan said recently, "we brought local artists and teachers into the schools to partner up on integrating arts curriculum with academic subjects. And follow-up studies showed that students at the CAPE schools performed better on standardized assessments than students who attended schools that did not integrate arts and academics."
According to CAPE, "Arts integration is a way of thinking about learning and teaching. It encourages individuals and groups of school people to stretch out a hand to community resources, whatever they may be, and make connections to the school curriculum."
"Such a multi-disciplinary approach," they contend, "encourages…young learners to see the connections between knowledge in one area to another, between a unit in mathematics and a unit in social studies, or between a unit in science and a unit in language arts. This process shows students that such thinking is possible and actually done in the real world." Everything is connected to everything else.
In 2002, a unique consortium of arts organizations embraced "Authentic Connections: Interdisciplinary Work in the Arts" to enable "students to identify and apply authentic connections, promote learning by providing students with opportunities between disciplines and/or to understand, solve problems and make meaningful connections within the arts across disciplines on essential concepts that transcend individual disciplines."
The Spirit of Innovation
The interdisciplinary curriculum suggestions "encourage students to generate new insights and to synthesize new relationships between ideas." While not a manifesto for arts infusion, these recommendations go far in fostering curriculum integration and offering a way for teachers of traditional, disparate disciplines to collaborate.
In an age where we are discovering that everything is connected to everything else, what we really need to do is create the interdisciplinary curriculum that emphasizes the new economy, the role of technology and the spirit of enterprise, creativity and innovation.
Can we get teachers, school boards and most of all, parents, to insist on making the connections Arne Duncan talks about? Can we start eliminating all the existing "silos" in education?
First, maybe we need to go back to basics and ask, what is the purpose of public education? Maybe we need to change the vocabulary of the educational establishment, change the lenses in the camera and in the process awaken to the competitive demands of this new age.
John M.Eger is the Van Deerlin Endowed Chair of Communications and Public Policy at San Diego State University and Director of the Creative Economy Initiative.