Company to Use $100M Capital Infusion to Build Homes Locally
Monday, July 19, 2010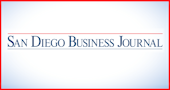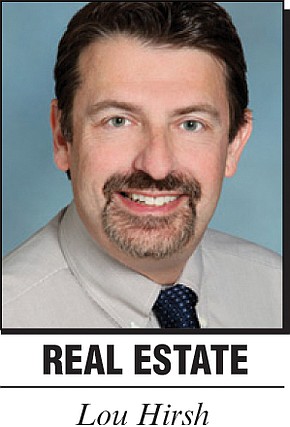 They're both way down from pre-recession levels, but here's yet more evidence that local prospects for housing construction are looking much better than commercial building at the moment.
Los Angeles-based City Ventures, an urban home builder that focuses on infill projects in Southern California and San Francisco, announced recently that it has received a $100 million equity investment from an affiliate of Ares Management LLC.
A statement said City Ventures will use the infusion to "continue aggressively" identifying, purchasing and developing new-home projects in desirable, supply-constrained areas of California.
Company spokesman Bryan DeSena said via e-mail that City Ventures has San Diego County on its radar and "plans to acquire additional land throughout the county with this additional capital."
City Ventures has home building divisions in San Diego, Los Angeles, Orange County and San Francisco. Locally, its completed projects include Dolcetto in Carlsbad and Viscaya at Scripps Ranch in San Diego.
City Ventures Chief Executive Officer Mark Buckland said in the statement that the equity investment will provide land sellers and city redevelopment agencies with confidence in his company's ability to acquire properties "without the need for any third-party financing at a time when many homebuilders are pulling back."
Los Angeles-based Ares Management, an asset manager and investment advisory firm with $37 billion in capital under management, will become majority shareholder in City Ventures through its Ares Private Equity Group.
Imperial Capital LLC, a Los Angeles-based investment banking firm that has backed City Ventures since its inception, will retain its equity stake.
• • •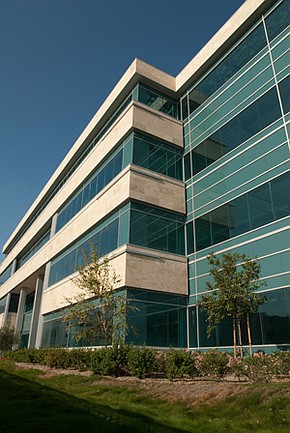 Palomar College Buys Building: Even in a down economy, the military, health care and education sectors have been among the biggest builders and buyers of office space in the county.
The latest case in point: Palomar College has purchased Bernardo Terrace, a 110,000-square-foot Class A office building on 27 acres in Rancho Bernardo. The price was $38.3 million, according to a July 6 statement from broker Cushman & Wakefield Inc., which represented the buyer.
The four-story building, at 11111 Rancho Bernardo Road, was completed by its owner and seller, an affiliate of Granum Partners, in 2008, but had not been occupied.
Palomar is a public, two-year community college with 30,000 full- and part-time students, which has its main campus in San Marcos. College trustees approved going forward with the purchase in May, following a search of several years to locate a branch site to serve students in the southern part of the Palomar district.
• • •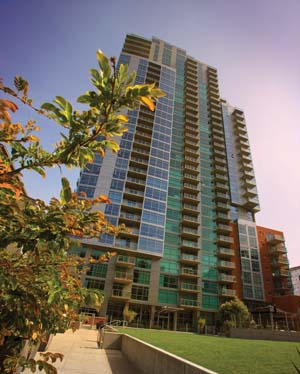 Condo Project in Comeback Mode: There's apparently been a financial turnaround for The Mark, a formerly beleaguered condominium development just north of Petco Park in downtown San Diego's East Village.
The Radco Cos., an Atlanta-based firm that handles distressed real estate and took over as acting developer of the 244-unit building last year, announced July 7 that it had recently paid off the project's remaining $35 million construction loan, and also sold 79 units in less than one year.
Before Radco was hired as a lending agent and restructured the property's loans, the company said in a statement, "not a single unit had been sold for almost two years." Radco said it expects a separate mezzanine loan owed to Lehman Bros., the amount of which was not disclosed, to also be paid off in 2010.
Similar to a second mortgage, mezzanine financing usually consists of a large but unsecured loan.
According to a June report from local real estate research firm The Mark Co., which is not affiliated with the condo project, the development had registered 106 sale closings as of the end of April, with 98 pending sales under contract.
Send commercial real estate and development news of general local interest to Lou Hirsh via e-mail at lhirsh@sdbj.com. He can be reached at 858-277-8904.