Postpone the Temporary Shutdown of Airport
Monday, February 22, 2010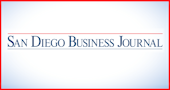 San Diego — Last summer, San Diego County published a plan to shut down McClellan-Palomar Airport on alternating weeks to accomplish the runway repair work they claim is immediately required.
Subsequently, county officials held a meeting during which they advised airport stakeholders that a 14- to 21-day full-time closure of the airport would be the best way to accomplish runway repairs. In September, the county reversed course again and went back to the alternating rolling closure of five weeks during a nine-week period.

Each time the county announced a temporary airport closure plan, people representing various aviation business interests at Palomar requested that the county postpone the airport closure for at least a year, preferably two. And with each proposed county plan, every business on the airport has had to go back to the drawing boards and figure out how they were going to survive the dislocation associated with the airport shutdown, during which no aircraft can land or takeoff from McClellan-Palomar Airport.
The County's Response
Responding to critics of the county's airport closure plan, Airport Manager Willie Vasquez claimed the decision to change back to the rolling alternating one-week runway closures was made in response to the objections on-airport businesses had to the originally proposed 14- to 21-day runway closure. In fact, an informal poll of the operators of on-airport businesses shows that none favored the nine-week rolling closure totaling 30 days of airport closure time over the originally proposed one-time 14 to 21 days of closure.
Further, the county's claim that airport tenants were concerned that the one-time closure could stretch for far longer than the promised 21 days maximum seems illogical on face value when one considers that in the original one-time closure plan a contractor would have to meet only one completion deadline versus the alternating plan in which the contractor would have to meet multiple start and completion deadlines.
As an operator of a recently established (2008) on-airport charter aircraft business, my company will certainly take a hit with either of the closure plans. However, absent a one- to two-year postponement of the runway repairs the best alternative for my business is clearly the one-time closure alternative.
My company is not the lone canary in the coal mine. Magellan Aviation, Premier Jet, Jet Source and Western Flight Services LLC have all strenuously voiced their objections to any runway closure, especially a rolling week on/week off closure lasting nine weeks and a nightly shutdown lasting an unknown period of time thereafter.
Impact On Airport Service Businesses
It is important to remember that the shutdown doesn't affect only aircraft operators. The biggest impact will be on the small companies that depend on airport traffic for business. They include: Catering by Isaac's, The Landings Restaurant, Avis Rent a Car System LLC, A&P Aircraft Detailing, Grey Eagle Aviation, Pinnacle Aviation Academy, to name just a few. All are going to have to survive not only the 20 percent to 60 percent reduction in revenue that various sectors of the aviation industry have experienced during the last three years, but an additional projected 50 percent-plus hit to their current revenue during the closure period.
In response to all of this the county, apparently attempting to avoid unwanted public relations fallout from their decision, now claims they are helping to offset the financial impact of the airport closure with rent offsets. To the best of my knowledge, none of the space holders at Palomar are passing those reimbursements on to their tenants.
The county is also claiming that they are offering other space to those who request it. The outcome of this arrangement: We pay for expensive hangar space at Palomar which will be unusable, and in return we are being offered a $100 a month ramp parking spot at Ramona Airport. While Ramona is a fine airport, I can't think of a single customer who is going to drive out to Ramona to do business with my company.
Hardships For Workers
The greatest financial hardships, however, will be sustained by the people who work in the businesses at Palomar. Most have been notified that they will be forced to take five weeks off without pay during that nine-week period.
The county should reevaluate their decision to shut down the airport and table their plans for at least a year or until the economy recovers. If there are real safety issues that require the work to be done now, then do it all at once and get it over with.
Michael Doerr is president of Air2Air Corp., which operates a multi-aircraft air charter operation out of McClellan-Palomar Airport.