RESEARCH: HEMAQUEST ADVANCING DEVELOPMENT OF SICKLE CELL DISEASE DRUGS
Expansion-Minded Biotech Looks to Locate Headquarters Locally
Monday, December 20, 2010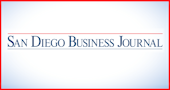 HEMAQUEST PHARMACEUTICALS INC.
CEO: John Longenecker.
Financial information: Not disclosed.
No. of local employees: Three.
Investors: Aberdare Ventures, Forward Ventures, De Novo Ventures, Lilly Ventures Management Co. LLC and Latterell Venture Partners.
Headquarters: Tentatively moving to the San Diego region.
Year founded: 2007.
Company description: Developing drugs to treat hemoglobin diseases such as sickle cell disease.
After being headquartered in two other cities in the space of three years, HemaQuest Pharmaceuticals Inc...