Economic Forecasts See Some Opportunities for Investments
Monday, December 20, 2010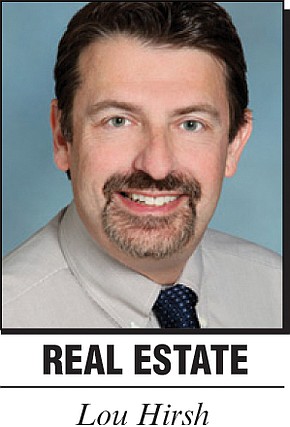 With sluggish growth prospects ahead in 2011 for San Diego County and the rest of the nation, property investors and building tenants will continue to find opportunities amid a mixed bag of economic trends.
That was a key theme sounded on Dec. 9 by experts at the Institute of Real Estate Management's 23rd annual economic forecast breakfast. More than 400 attended the gathering held at the Hyatt Regency La Jolla at Aventine.
The multifamily property segment, which in the past year has been San Diego's most active sector for deals and is among the nation's strongest apartment markets, will likely lead the way again in the coming year.
Steve Pumper, executive managing director of the real estate investment firm Transwestern, said continuing troubles in the single-family housing market, including the prospect of more foreclosures nationwide, will likely work to the advantage of apartment owners and investors as more people decide to rent instead of buy.
"The dream of becoming a homeowner, for a lot of people, is going to go away," Pumper said.
To a lesser extent, said experts, the office, industrial and retail sectors in coming months should benefit from slow but steady job growth. However, companies are keeping their square-footage requirements in check, and there will be downward pressure on rents until more unused space is occupied.
Lynn Reaser, chief economist for the Fermanian Business & Economic Institute at Point Loma Nazarene University, said the local region will have created 18,000 to 20,000 new jobs by the time 2010 concludes, and the nation can expect modest growth in the next 18 months.
The overall economy will likely grow by around 3 percent in 2011. But Reaser said it could be 2015 before the local jobless rate falls below 6 percent, to the point where the region can be characterized at near full employment.
In the retail sector, said Reaser, there are signs that consumers are experiencing "frugality fatigue" and heading back to stores, boosting the bottom lines of retailers. However, rising use of online shopping sites is curbing retailers' urge to expand, meaning rents will stay competitive and retail centers may see some poaching of tenants by competitors.
Tom Tierney, a senior vice president in the San Diego region of global mall operator Westfield Group, said the tough environment and investor expectations are spurring property owners to be much more exacting in achieving energy and cost savings.
Dennis Cruzan, principal and co-founder of the local investment and management firm Cruzan | Monroe, as well as Wells Fargo Vice President Ryan Goldenhar noted that in the current climate, creating a dependable operating cash flow for investors has become more important than prepping properties for future sale.
• • •
Three County Developments Get State Honors: State officials on Dec. 9 presented the City of San Diego with an award of $1.35 million on behalf of The Village at Market Creek, after the mixed-use project received a Gold designation from a California program that rewards environmentally and economically sustainable communities.
Lynn Jacobs, director of the California Department of Housing and Community Development, was among those on hand to recognize the project as part of the state's Catalyst Projects program. The Village is a revitalization development in the Diamond Neighborhoods of southeastern San Diego, spearheaded by residents and nonprofit organizations led by the Jacobs Center for Neighborhood Innovation.
Affordable housing will eventually be added to The Village, which already has elements including a retail center, an amphitheater and community conference facility.

A total of 13 Catalyst winners were named across the state. Locally, they also included a Silver designation awarded to National City's Paradise Creek revitalization, with homes and recreational paths; and a Bronze designation given to Sudberry Properties' mixed-use Quarry Falls in San Diego's Mission Valley, which was recently renamed Civita.
• • •
Raising Dollars for Affordable Homes: The San Diego Housing Commission has raised nearly $100 million, by leveraging equity in its real estate portfolio, to create more than 700 affordable rental units in the city.
Officials said on Dec. 9 that the agency to date has raised $95 million in low-interest Fannie Mae and Federal Housing Administration mortgages by leveraging the equity of 1,366 housing units granted to the agency in a 2007 agreement with the U.S. Department of Housing and Urban Development.
Send commercial real estate and development news of general local interest to Lou Hirsh via e-mail at lhirsh@sdbj.com. He can be reached at 858-277-8904.