Move Puts Hurdles in Way of Big-Box Retailers
Monday, December 13, 2010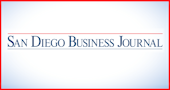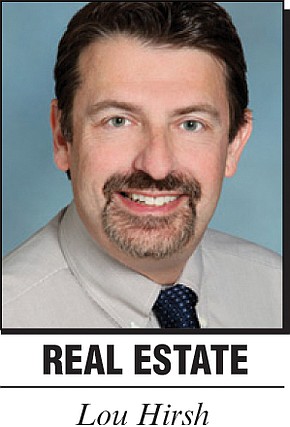 San Diego shoppers who don't live near one of Wal-Mart Stores Inc.'s "Supercenter" locations — which sell a full line of groceries in addition to general merchandise — will likely have to wait a little longer for one to come to their neighborhood.
That will apply as well to some other big-box retailers, such as Target, after the San Diego City Council voted Dec. 2 to override a mayoral veto and uphold a measure it passed in November, requiring developers to conduct economic and community impact studies before superstores can be built.
The new law applies to stores larger than 90,000 square feet that generate more than 10 percent of revenues from groceries. It does not apply to warehouse club stores, such as Costco Wholesale Corp. and Wal-Mart's own Sam's Club, which sell groceries in bulk quantities.
After the veto override, Councilwoman Marti Emerald, one of five council members who backed the legislation, said it was not a ban on Wal-Mart but was needed to take into account the potentially harmful impact that mega-sized chain stores have on small and neighborhood businesses.
"It's happening in Washington, D.C., Baltimore, Chicago and Los Angeles, where policymakers are trying to make the best land use decisions for consumers and businesses, small and large," Emerald said. "Why should San Diego be any different?"
Joining Emerald in backing the measure and the veto override was Councilman Todd Gloria, who first proposed it, as well as members Tony Young, Donna Frye and Ben Hueso.
A spokeswoman for Mayor Jerry Sanders referred reporters to the mayor's Nov. 29 memo to council that accompanied his veto. In it, the mayor said council's action singles out one type of retail format for regulation in a manner inconsistent with land development codes, and creates redundancies with review mechanisms already in place.
Sanders said the measure "sends the message that San Diego is not business friendly at a time when job creation is critical," and it puts the city at a competitive disadvantage in the pursuit of sales tax revenue.
The world's largest retailer waged a multimedia campaign against the San Diego measure over the past few weeks, taking out ads in newspapers and on local TV stations, saying lawmakers were being unduly influenced by grocery unions looking to keep out nonunion stores.
On its Web site created specifically to address the San Diego situation, Wal-Mart responded to the veto override by saying that City Council "voted against every San Diego resident who needs a job, wants more affordable grocery options or just simply believes that customers should choose for themselves where they shop."
• • •
REIT Goes Shopping for Convenience Stores: Escondido-based Realty Income Corp., which invests in retail and other commercial properties, has completed an acquisition of 135 SuperAmerica convenience stores and one support facility for approximately $248 million.
The company announced Dec. 1 that the properties, located in Minnesota and Wisconsin, were sold by Marathon Oil. They will be leased back to newly formed companies owned and operated by Northern Tier Energy LLC, a portfolio company of Acon Investments LLC and TPG Capital.
Realty Income's Chief Executive Officer Thomas A. Lewis said the SuperAmerica stores and other properties to be acquired during the fourth quarter will bring the real estate investment trust's 2010 acquisition activity to more than $700 million.
The company also recently completed a public offering of just over 7.3 million shares of common stock, including over-allotted shares purchased by underwriters, which generated net proceeds of approximately $236 million.
• • •
Investment Firm Adds to European Holdings: A locally based property investment firm continues to build its overseas holdings.
Westcore Europe, an affiliate of San Diego-based Westcore Properties, has acquired Satigny Business Park, a two-story industrial building in Geneva, Switzerland. The price was just over $29.2 million, the company announced Dec. 2.
Westcore will lease back a portion of the 156,000-square-foot property to the seller, Charmilles Technologies, a prominent Swiss maker of industrial equipment. Westcore founder and chairman Marc Brutten said interest rates in Switzerland are at historic lows, making this an opportune time for the firm to add high-caliber properties to its European portfolio.
• • •
Investors Team Up to Buy Homes: Two local investment firms, both of which separately have already made several local buys in distressed residential real estate over the past two years, are now teaming up to spend some more money.
San Diego-based Pathfinder Partners LLC and Raintree Residential LLC announced Dec. 3 that they will commit $5 million to acquire local homes from bank distressed-loan departments and through short sales. The partnership will lease the properties, and also upgrade them to add value and potentially help stabilize markets.
The new venture — Pathfinder Raintree Residential LLC — is aiming to purchase and renovate 50 single-family homes in Escondido, Chula Vista and other areas hit hard by foreclosures.
The firms on their own have been buying, renovating and selling distressed single-family homes and apartment buildings since the housing downturn began to take its toll on borrowers. Pathfinder since 2006 has acquired more than $250 million in defaulted real estate loans and properties across six states.
Send commercial real estate and development news of general local interest to Lou Hirsh via e-mail at lhirsh@sdbj.com. He can be reached at 858-277-8904.