HOSPITALITY: SITES TO BE MORE HIP, DISH UP HIGHER GRADES OF MEAT, CEO SAYS
Daphne's Greek Café to Deliver Healthier Menu, 'Cooler' Eateries
Monday, December 13, 2010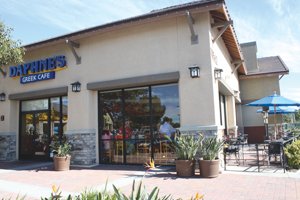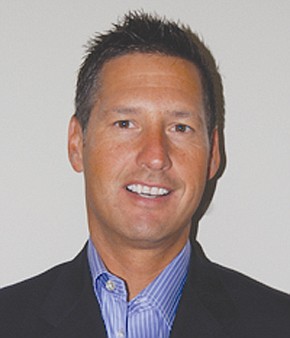 DAPHNE'S GREEK CAFÉ
CEO: William Trefethen.
Financial information: Not disclosed.
No. of local employees: 175.
Investor: Trefethen Advisors LLC.
Headquarters: Carlsbad.
Year founded: 1991.
Company description: Operates 60 fast-casual restaurants serving Greek-style food.
Nearly a year after its bankruptcy filing, the new leader of Daphne's Greek Café is looking to reintroduce the fast-casual restaurant chain to the dining public.
Chief Executive Officer William Trefethen plans to execute an extensive menu of changes in 2011. Those include interior redesigns and an overhaul of the brand's marketing, aimed at positioning Daphne's as a go-to place for healthy eating.
"We want to be thought of in the way people think of Whole Foods for groceries," said Trefethen, 46, whose investment company, Trefethen Advisors LLC, acquired Daphne's out of bankruptcy in August. Financial terms of the sale were not disclosed.
"We're going to emphasize healthy foods, but we're also going to design our locations to be more hip, more cool and contemporary," he added.
The privately held Daphne's, founded in San Diego by George Katakalidis, was among the restaurant industry's best performing and fastest growing regional players for years, at one time operating nearly 80 restaurants in five states.
Bankruptcy Filing
A combination of too much expansion-related debt and the onslaught of the Great Recession, which severely curtailed consumer spending at restaurants, led the company to file for Chapter 11 bankruptcy protection in January, according to the bankruptcy filing.
Trefethen, who is also managing director of Arizona-based investment consulting firm Trefethen Advisors, spearheaded formation of a holding company that acquired the restaurant chain's assets and assumed certain liabilities from Katakalidis, who is no longer involved with the company.
With the acquisition, Daphne's has relocated its headquarters to Carlsbad. It has also slimmed down to 60 locations — all but two of them in California, with about a quarter of those in San Diego County — after shedding several leases in the bankruptcy process.
Like many established chains, which are slowly recovering as diners head back to restaurants, Daphne's faces challenges that are significant but not insurmountable, according to a restaurant industry expert.
Fast Track
Darren Tristano, executive vice president of Chicago-based restaurant industry consulting firm Technomic, said Daphne's was a leading performer among fast-casual chains for a five-year stretch, from 2004 to 2008. Its annual sales more than doubled during that period, going from about $35 million to more than $75 million, and it remains the top chain purveyor of Greek food.
Much of that sales growth was fueled by rapid expansion, with more than 30 locations opened or placed in the pipeline between 2005 and 2008 — about half of those in 2006, according to Technomic.
Scaling back was likely the right correction to make, said Tristano. "They apparently just overstretched themselves when they tried to move beyond their core base of California."
Daphne's operators do not report revenues and earnings, and the new owners are not divulging the amount being invested in the revitalization.
Its competitors include Panera Bread, Chipotle Mexican Grill and Panda Express.
Trefethen acknowledges that Daphne's stumbled when it took on too many leases and other expenses related to setting up new restaurants, and paid for that mistake when the economy cratered.
New Look
The CEO said restaurants will have interior signs, photos and menu boards updated to better showcase the chain's healthy offerings. The menu will include a larger variety of salads, Greek desserts and other offerings specific to the Mediterranean region.
Entrees will be prepared with higher grades of meat, including Angus beef and possibly free-range chicken. Cups and packaging will emphasize sustainable and eco-friendly practices, and lighting at the restaurants will be toned down to welcome nighttime visitors.
Trefethen said a centerpiece of the rebirth is a complete overhaul of the chain's consumer marketing efforts, as it aims to build on a loyal, educated customer base with more effective use of the Internet and social media. For instance, over the years Daphne's has built up an e-mail database of 90,000 customers, and its Facebook page has more than 9,000 friends.
"Our marketing campaign at one time was basically putting out coupons a couple times a month," Trefethen said. "But what our research told us was that our core customers aren't the ones who are spending time looking for coupons to clip from the Sunday paper."