BIOTECH: LIFE TECHNOLOGIES STRIVES TO DETECT DISEASE THAT TAKES $2 BILLION TOLL ANNUALLY
Bovine Virus Test Kit Aims to Help Cattle Industry
Monday, December 13, 2010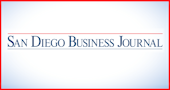 LIFE TECHNOLOGIES CORP.
CEO: Gregory T. Lucier.
Revenue: $3.3 billion in 2009.
Net income: $550.9 million in 2009.
No. of local employees: 1,300.
Headquarters: Carlsbad.
Year founded: 2008.
Stock symbol and exchange: LIFE on Nasdaq.
Company description: Develops and sells biotech tools to customers in the fields of personalized medicine, regenerative science, molecular diagnostics, agricultural and environmental research and forensics.
If current sales efforts go as planned, Life Technologies Corp...