San Diego Will No Longer Be Home Port to USS Nimitz
Thursday, December 9, 2010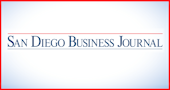 The aircraft carrier USS Nimitz, which left Naval Air Station North Island on Dec. 6 for a year of maintenance in Bremerton, Wash., has permanently changed its home port, leaving San Diego, a congressional spokesman said.
The move means San Diego is now home to two aircraft carriers, the USS Carl Vinson and the USS Ronald Reagan.
The loss of the Nimitz will be an economic blow to San Diego. The Navy estimates a single aircraft carrier brings an economic impact of $207 million annually to its home port.
Navy officials have promised San Diego a third carrier in 2016, said a spokesman for Rep. Susan Davis, D-San Diego.
— Brad Graves