Transferring the Debt Service of Convention Center Proposed
Monday, December 6, 2010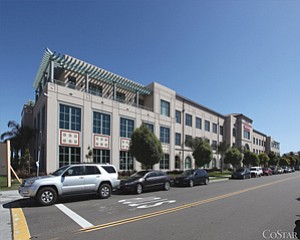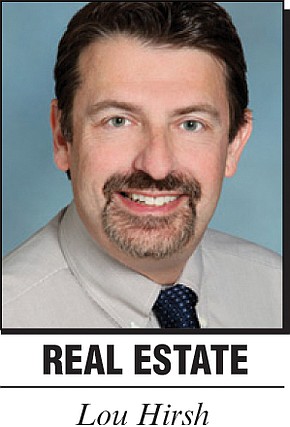 Four San Diego City Council members have proposed transferring debt service on the San Diego Convention Center from the city's General Fund to the Redevelopment Agency.
The idea, initiated by City Councilman Carl DeMaio, is intended to create savings in the General Fund that can go toward safeguarding the funding of police and fire protection services, which could be threatened by budget woes. Backers say transfers for the current and next fiscal years could bring up to $18 million to the General Fund.
DeMaio has formed a voting bloc in support of the concept with City Council colleagues Marti Emerald, Todd Gloria and Kevin Faulconer.
"When I first proposed this transfer, it was on the basis that the convention center debt service should never have been a General Fund responsibility in the first place," DeMaio said in announcing the voting bloc Nov. 30. "It is more appropriate to have the Redevelopment Agency fund the convention center, particularly given the city's financial crisis."
City Attorney Jan Goldsmith has issued a preliminary finding that the debt service could indeed be transferred through a reimbursement agreement. The council members' proposal will be the subject of upcoming public hearings and further legal review by the city.
Currently, the General Fund provides approximately $9.2 million annually to service debt on the convention center — primarily stemming from a second-phase expansion that was completed in 2001.
Convention center leaders are in the midst of planning for the next phase of expansion — a proposed $700 million project that would add more than 400,000 square feet — though financing has not been finalized.
Steven Johnson, spokesman for the San Diego Convention Center Corp., which operates the facility, said Dec. 1 that center officials did not have a formal comment on the council proposal, but it does not appear at this point that it would impact convention center operations.
• • •
REIT Buys Building at Liberty Station: Los Angeles-based real estate investment firm Kilroy Realty Corp. is the new owner of a 105,000-square-foot office building — known as Building 902 — at Liberty Station in San Diego.
According to data from CoStar Group, Kilroy paid $30.9 million for the three-story, Class A building at 2305 Historic Decatur Road, which was constructed in 2009. The deal closed Nov. 24.
The seller was locally based The Corky McMillin Cos., the master developer of the mixed-use Liberty Station, consisting of homes, offices and retail space built on land that once housed a large U.S. Navy training center.
A statement from McMillin Cos. did not name the buyer or price, but said the building it sold is 95 percent leased to three tenants — BAE Systems, KAB Laboratories, and the Transportation Security Administration.
The building is certified Gold under the U.S. Green Building Council's Leadership in Energy and Environmental Design program. McMillin said it received 17 offers on the building and conducted more than 20 tours before the sale.
• • •
Former Mervyns Site Gets New Owner: There's still no announced tenant for the large retail space, vacant since 2008, that once housed the defunct Mervyns at Carmel Mountain Plaza in San Diego.
But the 78,756-square-foot building, at 11940 Carmel Mountain Road, has been purchased by locally based Carmel Mountain Pad LLC for $13.2 million, in a deal that closed Nov. 10. According to CoStar Group, the building sold for about the same price in 2005.
The seller this time was Illinois-based Inland Western MDS Portfolio. The building was constructed in 1994 and has sat empty since the Mervyns discount chain closed the last of its remaining stores, including 11 in San Diego County.
• • •
Construction Trends Hold Steady: October's San Diego County construction activity, measured in building permit valuations for new projects, continued what has been a slow climb back from a dismal 2009. But overall activity remains far down from what was seen locally five years ago, or even three years ago.
According to the Construction Industry Research Board, residential building activity — including construction and renovation of homes and apartments — was up 10 percent from a year ago for the first 10 months of 2010. Permit values rose from $748.8 million in 2009 to $825.9 million this year.
In the commercial arena, including office, industrial and retail projects, activity continues to lag behind residential. However, permits still rose 6.3 percent from a year ago for the first 10 months, going from $504.8 million to $536.9 million.
When all permits are totaled together, the year-over-year increase is 8.7 percent, going from just over $1.25 billion to $1.36 billion.
Send commercial real estate and development news of general local interest to Lou Hirsh via e-mail at lhirsh@sdbj.com. He can be reached at 858-277-8904.