Building Blues Could Spur Housing Shortage, Economist Speculates
Monday, August 30, 2010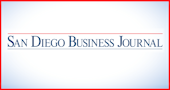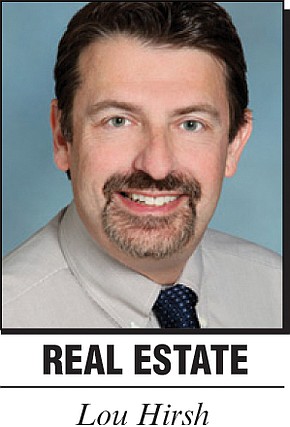 Could today's sluggish pace of new-home construction help create tomorrow's housing shortage in the San Diego County market?
That's a prospect put forward at a local real estate forum by Lawrence Yun, chief economist for the National Association of Realtors. Yun noted that San Diego County housing construction dropped in the past year to historic low levels — well below the go-go days of 2003-2006.
His theory: As the economy improves, and home prices continue to appreciate in the next two or three years, rising demand could overtake the available supply of homes. "New construction would need to increase the pace," Yun told an audience of more than 700 at the second annual Regional Real Estate Summit, held Aug. 20 in Mission Valley.
Granted, as Yun pointed out, there are plenty of distressed resale homes still filtering through the system, teetering on the brink of foreclosure because they were bought with bad loans. But he said local resale home prices appreciated about 10 percent in the past year, as sales were spurred by federal and state tax credits.
Those sales are currently in what Yun predicts will be a three-month lull, after most of the credits expired at the end of April, but are poised to rebound in late 2010 or early 2011. However, new-home developers face their own obstacles, including a tough financing climate for builders and potential buyers.
Like Yun, California Department of Real Estate Commissioner Jeff Davi said San Diego has been relatively buffered from the worst aspects of the national housing market collapse, in part because of a diverse economy that is gradually creating jobs.
Davi said bolstering consumer confidence remains crucial. One way to do that is maintaining vigilance against so-called real estate professionals who victimize troubled homeowners with loan-modification scams.
"If you see people doing these things, report them," Davi told the crowd.
The summit took place at Town and Country Resort & Convention Center. It was presented by the San Diego Association of Realtors and the Burnham-Moores Center for Real Estate at University of San Diego.
• • •
Mobile Home Park Has New Owner: Chicago-based Hometown America, part of a privately held company that owns and operates manufactured housing communities around the nation, is the new owner of Poway Royal Estates, a 51-acre mobile home park.
Hometown America purchased the property for $38.3 million from the city of Poway, according to an Aug. 16 statement from brokerage firm Marcus & Millichap, which represented the seller.
The 399-space mobile home park, built in 1972, is located off Alpine Drive near Community Road.
Douglas Danny, a vice president with Marcus & Millichap, said the city received 11 offers for the property over the course of 28 days. Hometown America has committed to a $1 million renovation of common-area amenities, landscaping and utility systems during the next two years.
The Poway Redevelopment Agency purchased the park in 1991 as part of its affordable housing programs, and subsequently transferred ownership to the city.
• • •
To Rent or Buy — That Is the Question: Conditions in the San Diego office and industrial markets have created a rare confluence of factors, allowing potential business-space buyers to make lemonade from what has been a lemon market for sellers.
That's the gist of a recent report by brokerage firm Cushman & Wakefield Inc., noting the current market is close to being the best it's been for buyers in 20 years. The firm notes that prices in those two sectors have fallen to levels nearly comparable to the early 2001 recession, and loan interest rates remain at historical lows.
According to the brokerage firm, the local market's average sales price per square foot for owner-user office space — essentially space that is owned by the business that also occupies it — is $178 per square foot, up slightly from $172 per square foot at the same point of 2009.
For owner-user industrial product, the average sales price has leveled out in 2009 and 2010, currently standing at $112 per square foot. That's down from a peak of $162 per square foot in 2008.
"Owner-user office prices virtually doubled following the 2001-2002 recession, before sliding 38 percent in 2008 and 2009," said Marc Posthumus, an owner-user property specialist in Cushman & Wakefield's San Diego office.
Posthumus notes that industrial sales prices were less impacted by the early 2000s downturn, increasing gradually until 2006 — when they spiked by 48 percent, to $145 per square foot.
"Although prices have not quite bottomed at the levels we saw in 2001 and 2002, they appear to be leveling out," Posthumus said. "A sign that we are nearing the end of the current value decline."
While business tenants who lease space are currently enjoying a market where landlords have been generous with rent discounts and concessions, Posthumus argues that those who buy under today's conditions could lock in more long-term overhead savings.
The buyer-oriented market is being helped by U.S. Small Business Administration loans, being quoted at rates under 6 percent — compared to an average of 8 percent in the past decade and 9 percent during the past 20 years.
Experts note that companies best suited to purchase their facilities in the current market, under SBA guidelines, are those with size requirements between 1,000 and 50,000 square feet. To qualify, a business must occupy 51 percent of an existing building or 60 percent of a newly constructed building.
Send commercial real estate and development news of general local interest to Lou Hirsh via e-mail at lhirsh@sdbj.com. He can be reached at 858-277-8904.