Old Globe Raises $1M While Celebrating Its 75th Anniversary
Monday, August 23, 2010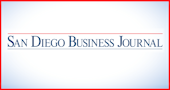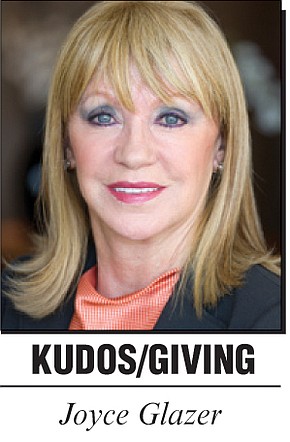 The Old Globe celebrated its 75th anniversary on July 31 with the world premiere of "Robin and the 7 Hoods," which was followed by a dinner on The Old Globe's Copley Plaza. Audrey Geisel, Marion Ross and Darlene Shiley were the 2010 Honorary Chairs. The theater raised a total of $1 million for education and artistic programs. "It was an amazing evening, and although Darlene was unable to attend, she was certainly there in spirit, and, along with Donald, as Lead Underwriter with an advance gift of $100,000," said Executive Director Lou Spisto. The evening was dedicated to the memory of Donald Shiley, who passed away that day. Darlene Shiley added another $100,000 contribution at the end of the live auction donation request … HomeAid San Diego received a $10,000 grant from the Wells Fargo Foundation in support of the Shelter Development Program. The funds will go toward the Casa de Amparo project, the Casa Kids Campus in San Marcos. Other gifts to HomeAid included a $1,500 contribution from Society for Marketing Professional Services, which was part of the proceeds from its golf tournament, and a $5,000 Community Enhancement grant from county Supervisor Ron Roberts for the Shelter Development Program … Employees at the San Diego H. J. Heinz Co. donated $8,700 to the San Diego Rescue Mission. The contribution is part of a national campaign sponsored by Heinz Ketchup which raised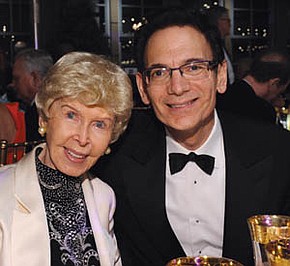 $200,000 … The Reuben H. Fleet Science Center received a $25,000 Science and Technology grant from The San Diego Foundation for the Fleet Inquiry Institute-Balboa Park Program professional development project. The grant will fund a teacher professional development program on teaching science process skills for fifth-grade teachers participating in the Balboa Park program … Groundwork San Diego received a $5,000 grant from REI, a national outdoor retail co-op. The grant will support the Cactus Wren Restoration Project, which enables students to plant, monitor and help maintain Chollas Creek upland and open space in southeast San Diego … Jason Mraz was presented the 2010 Humanitarian of the Year award on Aug. 14 at the Liquid Nation Ball 7 held at the home of Fernando Aguerre in La Jolla. Mraz, a two-time Grammy award winner, is recognized for his selfless dedication to charitable causes such as Life Rolls On, an organization that utilizes the sport of surfing to improve the quality of life of young people affected by spinal cord injury. "The SIMA Humanitarian Fund is honored to recognize Jason Mraz. As a fellow surfer who calls the beaches of San Diego home, Jason is one of our own," said Aguerre, SIMA Humanitarian Fund president … Elaine Galinson has been honored with the Kipnis-Wilson/Friedland Award by The Jewish Federations of North America. This award honors a select group of extraordinary women across the nation who have set a high standard for philanthropy and volunteerism in their community. Galinson will be acknowledged at the General Assembly and International Lion of Judah Conference set for November in New Orleans … Clark Pest Control, San Diego won the Executive Sandbox category in the U.S. Open Sandcastle Competition held in Imperial Beach on Aug. 8. Employees from San Diego and Lodi built the sand sculpture on Aug. 7 and 8.
Editor's note: An earlier version of this story misidentified philanthropist Darlene Shiley. This version is corrected. The Business Journal regrets the error.
Please send Kudos and Giving items to Joyce Glazer at jglazer@sdbj.com.