Companies Not Filling Up Vacant Space in 4 Main Biotech Centers
Monday, August 16, 2010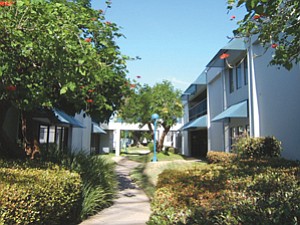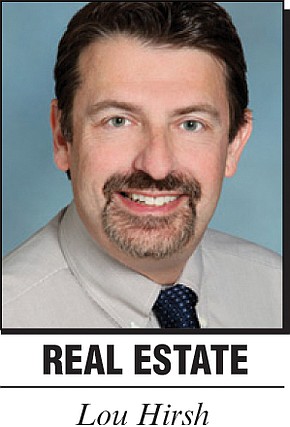 San Diego County has one of the nation's largest concentrations of biotech firms — more than 500 companies generating an estimated $9 billion impact on the local economy. But its size couldn't overcome what was a lackluster second quarter for the sector when it came to property leasing activity.
A report released Aug. 5 by the San Diego office of Jones Lang LaSalle Brokerage Inc. said leasing transactions remained "relatively stagnant" during the quarter. Gross absorption of space in the four main biotech submarkets was "extremely modest," with eight deals completed, totaling 37,000 square feet.
Total availability — essentially vacant or unused space in the biotech centers of Torrey Pines, the University Towne Center area, Sorrento Mesa and Sorrento Valley — stood at 13.87 percent at midyear, remaining stationary from 13.96 percent at the close of the first quarter.
At the midpoint of 2009, the vacancy rate was 15.66 percent.
Jones Lang LaSalle said the UTC submarket led the others with 20,000 square feet of gross lease transactions during the latest quarter. But that submarket has experienced "anemic activity" in the past year, with no transactions more than 10,000 square feet being completed.
The report cites a global economic downturn, which has forced biotech companies to do more with less during the past two years. However, a recent rise in local biotech venture capital funding could spur a boost in leasing activity in the coming months.
Also, some larger lease transactions remained under negotiation during the second quarter and are expected to close in the second half of 2010.
• • •
Apartment Market Scores in Repeat Sales: The real estate research firm CoStar Group recently launched a repeat-sales index, gauging the rate at which prices rise or fall on commercial properties when they change hands.
And like several previous reports by other expert real estate trackers, CoStar finds that the San Diego metro area's multifamily property market is among the strongest in the nation.
Maryland-based CoStar, which has local operations, released a report Aug. 4 listing San Diego at No. 10 among U.S. metro areas in the multifamily category, covering primarily apartment buildings. San Diego makes a list that features New York City at No. 1, with Los Angeles coming in second and San Francisco placing sixth.
While the local office, industrial and retail markets didn't crack the top 10 in CoStar's repeat-sales rankings, the San Diego County investment climate for apartments has tracked consistently strong in other national reports, with occupancies remaining high amid a limited supply of existing and in-the-pipeline apartments relative to demand.
The CoStar report doesn't list figures for individual cities, but says the top 10 markets for multifamily saw repeat-sale prices drop 0.4 percent during the latest quarter, compared with a 4.8 percent drop for the U.S. as a whole.
CoStar says tracking price changes on individual properties provides a more accurate gauge of a real estate market's health than studies that calculate average or median sales prices, since the mix of properties available for sale is always changing.
From May to June, the national commercial repeat sales index, with all property types figured in, was down 7.78 percent, though the decline was just 4.83 percent for investment-grade property. In the past 10 months, the index has "oscillated from positive to negative and back again," CoStar reported.
Debt distress has recently been weighing down prices on repeat sales. Nationwide, distressed sales as a percent of transaction volume are highest for hospitality (35 percent), multifamily (28 percent) and office properties (22 percent), researchers said.
• • •
Office Campus Will House Local Church: The Korean United Methodist Church of San Diego has purchased a local office campus, which it will renovate to house church offices and programs.
The church bought the 53,000-square-foot property, at 6701-6861 Convoy Court in San Diego, for $5.4 million, according to an Aug. 2 statement from Voit Real Estate Services.
"They plan to construct a sanctuary, offices, a children's center, and a community center with a kitchen to serve their local members," said Harry Stone, a Voit agent who represented the seller, Kearny II LLC.
Stone said the church "anticipates conducting extensive redevelopment" of the property, located between Interstate 805 and state Route 52. The purchase was financed partly with a first-mortgage loan for $3.5 million from the United Methodist Development Fund.
Inmook Hwang of American National Realty represented the buyer, the statement said.
• • •
Business Park Has New Owner: San Diego-based developer and property investor H.G. Fenton Co. has purchased Cornerstone Business Center in Sorrento Mesa for about $14 million. The 114,000-square-foot business park is at 6181-6199 Cornerstone Court E.
A company statement dated Aug. 4 said the four-building center is 89 percent leased to tenants, including Hitachi High Technologies of America, Continental Lab Products, Axxora Inc., and Henry Schein Inc.
The seller was The Realty Associates Fund VI LP. The business park was acquired through a 1031 exchange involving the sale of a lot in H.G. Fenton's Fenton Technology Park in Sorrento Mesa.
H.G. Fenton Co. owns and manages a San Diego County commercial real estate portfolio totaling more than 3 million square feet of space and an apartment portfolio totaling 3,000 units in 12 communities, the statement said.
Send commercial real estate and development news of general local interest to Lou Hirsh via e-mail at lhirsh@sdbj.com. He can be reached at 858-277-8904.