INTERNET: SAN MARCOS BIZ POSTS PROMOTIONAL VIDEOS FOR FREE, OFFERS PAID EXTRAS
Web Site Speaks Volumes to People Who Learn Things Visually
Monday, August 9, 2010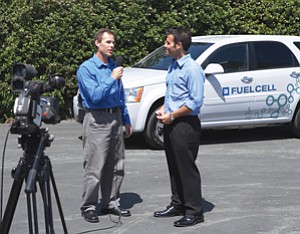 HandBookLive
President: Simon Smith.
2009 revenue: None.
2009 net loss: $30,000.
No. of local employees: Two.
Investors: None.
What makes the company innovative: HandBookLive's owners say they are changing the way businesses do online video marketing. Information-based video guides are replacing traditional commercials. This changes the way consumers learn about products and services.
In an effort to establish its own business niche, HandBookLive has created a Web site for companies that want to use online videos as marketing tools that showcase their products...
Emmet Pierce is a freelance writer for the San Diego Business Journal.