Institute Mulls Lively and Artistic Scene at the Embarcadero
Monday, August 9, 2010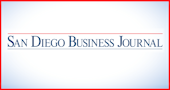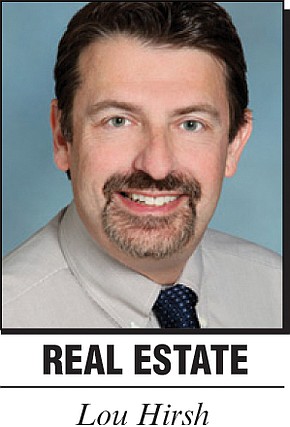 How to turn San Diego's downtown waterfront into a vital hub for arts and entertainment will be a key focus of a conference — dubbed "Art in the City" — set for Sept. 4, sponsored by the Urban Land Institute's San Diego/Tijuana District Council.
The moderator will be ULI member David Malmuth, a local developer who has spearheaded notable arts-centered projects around the country, including the Walt Disney Co.'s New Amsterdam Theater revival in New York City and Hollywood's Kodak Theater.
"We asked the presenters to envision a San Diego 'front-porch' — including the North Embarcadero, the Navy Broadway Complex, the Navy Pier and the G Street (pier) — that is beautifully designed, thoughtfully programmed and alive with the dynamic interweaving of arts and cultural elements," Malmuth said in a ULI statement.
If the conference theme sounds familiar, that's because public-space development of the waterfront was supposed to be examined in three community workshops during June and July, which were being planned by a local coalition of civic groups, including the ULI, the American Institute of Architects, Design Coalition Inc., Downtown San Diego Partnership and the San Diego Downtown Residents Group.
Now it looks as though the next big public discussions on open space won't take place until after Labor Day. Only one of the three planned workshops took place in early June, after the Board of Port Commissioners decided to hold off until September on a request from the coalition to fund a study of public-space alternatives, including drawing up preliminary designs based on residents' feedback, with about $120,000 in assistance from the port district.
On Aug. 3, port commissioners unanimously voted to direct port staff to proceed with a revised plan that may move the first phase of the North Embarcadero long-term visionary plan forward.
A statement from the San Diego Unified Port District said developers of the proposed Lane Field hotel project — for which financing is still being worked out — have expressed willingness to modify their plans to include additional public waterfront space, including park areas. Insufficient park space was among the issues that spurred the California Coastal Commission to reject the port district's first phase of the Embarcadero visionary plan in April.
Next steps for the current process include conducting public outreach and preparing a revised coastal development permit that may be ready for port board action in the next couple of months.
At the September ULI conference, national experts in culture-focused development will discuss how cities such as Chicago and Miami have successfully integrated public art and entertainment elements into new projects, and how public arts investment can become an economic driver.
The daylong gathering will take place at the Hilton San Diego Bayfront Hotel. Costs and other details are on the ULI Web site, ulisd.org.
• • •
Business Park Has New Owner: Omninet Capital LLC, a Beverly Hills-based private investment firm, has purchased Sky Park Business Center, formerly known as Montgomery Business Center off Aero Drive in San Diego's Kearny Mesa submarket.
A July 29 Omninet statement did not disclose a purchase price, but its investment manager, Mary Vanzo, said via e-mail that the property's tax value is $9.2 million. Sky Park, acquired from Sky Park Associates LP, includes two adjacent buildings with approximately 83,000 square feet of total rentable space.
Omninet says this acquisition is the first of what will eventually be a $100 million investment boost in the San Diego commercial real estate market over the next few years. The statement said Omninet has a history in San Diego going back to 1985, when it participated in the initial financing of what is now the wireless communications tech titan Qualcomm Inc.
The investment company says it is capable of closing transactions quickly, without the need for bank financing, and the all-cash Sky Park acquisition was closed in four days.
"Brokers were amazed that we signed a purchase agreement on a Monday afternoon and funded the entire purchase price by Thursday of the same week," said Omninet Managing Partner Neil Kadisha.
The local office market in recent months has experienced rising vacancies and falling rents. But Omninet's director, Michael Daniel, said the firm was confident about the region's growth potential, citing upticks in job creation and positive office space absorption during the past two quarters.
• • •
Liz Claiborne Outlet Leaving San Diego: Cost-conscious fashion mavens likely weren't happy to hear the news in late July that New York-based Liz Claiborne Inc. was planning to shutter all 87 of its Liz Claiborne Outlet stores, which sell clothing and accessories at discounted prices.
That includes the San Diego store, at Las Americas Premium Outlets in San Ysidro, near the Mexican border. Mall owner Simon Property Group will be scouting for a replacement tenant.
"Our current fleet of Liz Claiborne-branded outlet stores was originally designed to handle clearance for many brands in our portfolio — an outdated consumer proposition and one that no longer makes economic sense, given the vast changes we have made to our portfolio and business strategy over the past three years," said Claiborne CEO William McComb in a statement.
Liz Claiborne reported a $72 million net loss in the last quarter, and its outlet store sales fell 31 percent from a year ago. The company this month will focus on selling its apparel brands at J.C. Penney Co. Inc. stores and on the cable home-shopping channel QVC, operated by QVC Inc.
• • •
Distress Services Firm Aims Smaller: San Diego-based Douglas Wilson Cos. has formed a new Small Business Division, with reduced rates geared to handling a growing number of receiverships involving real estate assets that have fewer than 100 units, are smaller than 100,000 square feet or are valued lower than $10 million.
"More lenders and attorneys are requesting to narrow the scope of receiverships for smaller assets, in order to facilitate a more cost-effective transfer of an asset through the foreclosure and disposition process," company President Robert Richley said in a July 28 statement.
"Clearly these receiverships are a sign of the times, when cost consciousness is essential," Richley said.
Much of the company's work in recent months has involved managing larger projects around the U.S., including office and condominium projects, that have been taken back by their lenders after completion or otherwise stalled in mid-construction.
But CEO Douglas Wilson said asset managers and other clients are increasingly seeking help in handling less-complicated receiverships "in a more pointed way."
Send commercial real estate and development news of general local interest to Lou Hirsh via e-mail at lhirsh@sdbj.com. He can be reached at 858-277-8904.