People
Monday, August 2, 2010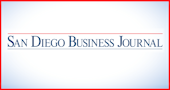 EXECUTIVE SPOTLIGHT
Sal Convento, owner and chief instructor of the United States Karate Academy, earned his second world championship competing in the senior men's division of the World Tang Soo Do Championships. Convento led a team of seven competitors from the San Diego-based studio he founded in 2007. Convento is a third-degree black belt who previously won first place in forms, weapons and sparking at the WTSD Championships in 2002 and 2004. Also in 2004, he was men's world champion. He is a U.S. Naval Academy graduate and naval aviator.
Banking
Security Business Bank has hired Melyn Acasio as a vice president. Most recently, Acasio served as senior relationship manager/vice president for Pacific Western Bank where she focused on customer acquisition and retention. Acasio is active in numerous community organizations, serving as a board member for the Girl Scouts of San Diego-Imperial Council, the South County Economic Development Council and the National City Chamber of Commerce.
Government and nonprofit
Maureen Sullivan, former president and publisher of San Diego Magazine, has joined the San Diego Center for Children as director of fundraising and marketing.  She brings more than 20 years of business experience to the San Diego Center for Children's development team, including 25 years of volunteering on behalf of underserved children. During her tenure at the magazine, Sullivan raised the profile of the publication known for showcasing San Diego and the many facets of the region.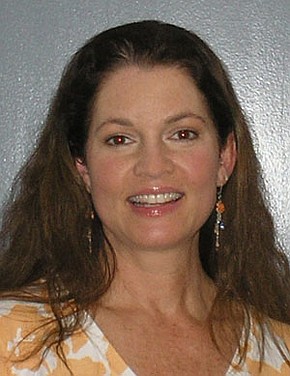 The Independent Citizens' Oversight Committee recently announced that Pat Hom has been selected to serve a two-year term. Hom is an outsource financial manager for 12 diverse small businesses, and aided in forming the not-for-profit parent teacher organization Friends of Pacific Beach Elementary School. As president, she wrote for and successfully received a matching grant from the city of San Diego for a joint-use field at Pacific Beach Elementary School.
Voices for Children has hired Anne Farrell as vice president of philanthropy. Farrell brings 34 years of experience in fundraising, serving most recently as senior advancement officer for the Museum of Contemporary Art San Diego. Farrell raised more than $55 million in her 24-year tenure there. In addition to her fundraising responsibilities, she helped manage and coordinate two long-range strategic plans, the museum's national accreditation, and a variety of special projects including communications and public relations. She continues to teach resource development and fundraising for the graduate program in nonprofit leadership and management at the University of San Diego, where she serves as an adjunct faculty member.
San Diego Coastkeeper welcomes Travis Pritchard as its water-quality lab coordinator and Dylan Edwards as its volunteer and outreach coordinator. 
For nearly a decade, Pritchard has worked on water-quality issues, greenhouse gas monitoring and pesticide runoff reduction. He was the president of Solar Community Housing Association and the quality assurance and control manager for Willow Slough Watershed Study.
Edwards brings several years of experience working with environmental nonprofits and uniting the community in environmental stewardship. He previously worked with Ocean Discovery Institute coordinating its Watershed Avengers program.
Groundwork San Diego-Chollas Creek has hired Heather Clark as its youth program director. A media arts graduate from UC San Diego, Clark's resume includes work in many outdoor environments. Clark has been a project manager for landscape design firm Urban Plantations; outreach coordinator/copywriter for the Rancho Guajito Project under the Endangered Habitats League; senior instructor at Outdoor Outreach, a nonprofit organization serving underprivileged youth; primary outdoor guide for Outback Adventures at UCSD; and outdoor educator at Boojum Institute for Experiential Education.

Health care
The San Diego Hospice and The Institute for Palliative Medicine's board of directors has named its chief development officer, Kathleen Pacurar, the new president and chief executive director.  Pacurar was unanimously selected by a chief executive officer selection committee. Prior to working with the foundation, Pacurar served as executive director of the UCSD Health Sciences Development, supporting programs such as the Shiley Eye Center expansion, the Moores Cancer Center development, and the creation of the Sulpizio Cardiovascular Center. She has also worked with the American Foundation for AIDS Research, the Catholic Diocese of San Diego, and Scripps Mercy Hospital.
Hospitality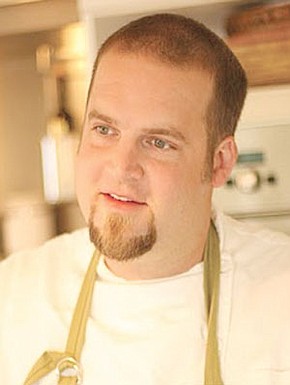 George's at the Cove announced that Travis Flood has joined its culinary team. A graduate of the California Culinary Academy in San Francisco, Flood has worked at several notable Bay Area restaurants, including the four-star Fifth Floor, as well as Spruce in Park City, Utah, during the 2010 Sundance Film Festival. Previously, he was executive chef at Piccolo Teatro di Sausalito and executive chef and partner of Moose's Restaurant in San Francisco's North Beach neighborhood. He also helped with the opening of the four-star L.20 restaurant in Chicago.
Miscellaneous
Michael Swartz has been promoted to vice president of sales and marketing at DD Studio where he is responsible for marketing strategy, design research, and socio-cultural insights. Swartz brings more than 10 years of design and research experience spanning a diverse range of programs, including NASA-funded studies, medical devices, consumer products, and pharmaceutical packaging.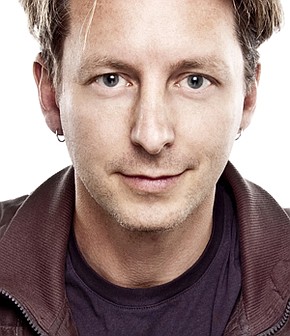 DD Studio also announced that Frank Tyneski has joined the industrial design company's advisory board. In this role, Tyneski will support DD Studio's mission to advance human-centric design innovation within product design and development communities. Acknowledged as a visionary by the industrial design community who has opened new possibilities in personalization, Tyneski is the former executive director of the Industrial Design Society of America and is currently vice president of design at SkinIt.
Real Estate
Coseo Properties Inc. appointed Jeffrey D. Stites as its chief operating officer. Stites' career in real estate finance spans nearly 30 years with financial institutions in the Western United States. These include Wells Fargo Bank, First Interstate Bank, San Diego Trust & Savings Bank, and First National Bank. Most recently, Stites served as senior vice president and regional manager for the real estate division of City National Bank where he managed a $1.2 billion real estate loan portfolio.
Jones Lang LaSalle announced that two senior commercial real estate brokers, Tony C. Russell and Richard J. Gonor, have joined its expanding San Diego office.
Russell, who will serve as executive vice president, was an office leasing and sales specialist at Cassidy Turley, where he won numerous awards for his high volume of transactions, as well as being a consistent top producer and Rookie of the Year. He also received the 2008 National Top Broker Award from Real Estate Forum, the 2006 NAIOP Emerging Leaders Award and CoStar Power Brokers Award. Russell currently serves as president of the Society of Industrial and Office Realtors, San Diego chapter.
Gonor, who joins Jones Lang LaSalle as executive vice president, was an office leasing and sales specialist at Cassidy Turley, where he has been a top producer year after year and has earned numerous honors, including the 2005 "Circle of Excellence" National Top Producers Award, CoStar Power Brokers Top 20 Office Brokers Award from 2004 to 2009, named by Real Estate Southern California Magazine as a "40 Under 40" recipient, and named on Real Estate Forum Magazine's National Broker Hot List.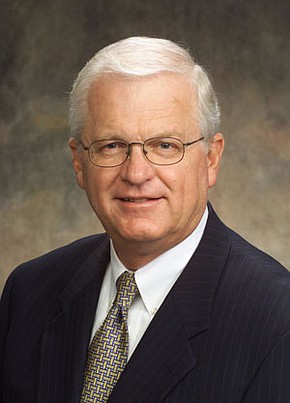 Grubb & Ellis Co. announced that Jim Munson has joined the company as executive vice president, managing director of its San Diego office. Munson brings more than 31 years of commercial real estate experience, having held leadership roles at a number of firms including serving as president and founding principal of Lee & Associates' San Diego office. He also spent six years as regional director of brokerage for Burnham Real Estate Services.
Technology
BeneTrac announced that Chris Taylor is being promoted to field sales manager. In his new role, Taylor will oversee sales directors based in Florida, Maryland, New York, Texas, Virginia and Washington, D.C., and sales in Alabama, Georgia, Louisiana and Tennessee. He will help brokers, carriers, human resources, and benefits administration professionals to migrate from traditional paper-laden, or other manual systems, to BeneTrac's automated employee benefits management technology. Taylor joined BeneTrac in 2007 and previously held the position of regional sales director for Atlanta. He later served as the regional sales director for most of the Northeast.