Forest Splits With Phenomix
Tuesday, April 20, 2010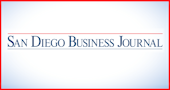 A major partnership deal struck a year and a half ago on a leading diabetes drug candidate has ended for San Diego-based biotech Phenomix Corp.
The company said April 20 that partner Forest Laboratories Inc. of New York has terminated its agreement with the company to develop and market the once-daily type 2 diabetes drug, known as dutogliptin, in the United States. Forest also held rights to develop and market the drug in Canada and Mexico.
In a quarterly earnings report, Forest Labs said it was canceling the collaboration "for business reasons" but did not elaborate.
Phenomix inked the deal with Forest Labs in October 2008, shortly after canceling plans to take the company public. The $340 million deal, which provided Phenomix $75 million upfront, split the development and commercialization costs between the two.
"We are disappointed that on the heels of such positive Phase 3 data that we will not be moving forward with our collaboration with Forest," said Phenomix CEO Laura Shawver. "We expect to be talking to new prospective partners soon."
In December, Phenomix also struck a deal with Italian pharmaceutical company Chiesi to develop and market the drug in Europe and additional smaller market territories. The deal was valued at $191 million.
In other news, Phenomix also released results of its Phase 3 trial, demonstrating that dutogliptin met its primary goal of lowering HbA1c levels. The most common adverse event was urinary tract infection, which occurred in 13 of the 273 patients, or 4.8 percent, on the highest dose. An even higher percentage of patients — 9.8 percent — reported urinary tract infection in the placebo group.
The company said the results were consistent with an earlier, midstage study showing that the drug reduced HbA1c levels when used in combination with other anti-diabetic medications.
— Heather Chambers