CONSTRUCTION: 8 COMPLEXES ARE UNSAFE, ACCORDING TO STATE
Hospitals Seek Extension For Seismic Retrofitting
Monday, April 19, 2010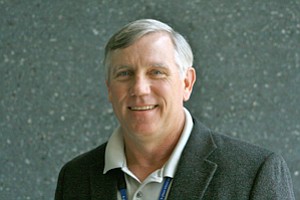 With a 2013 deadline looming, some of San Diego County's hospitals are pushing for extensions that would allow them to delay costly earthquake safety upgrades until 2030.
Tim Jacoby, vice president of facilities and planning at Rady Children's Hospital-San Diego, said the Kearny Mesa hospital was recently granted an informal extension on three structures that would give hospital administrators until 2030 to reach full compliance. It is also waiting word on one facility — an original hospital entrance now used as an administrative building — that was slated for a 2013 retrofit deadline.
"I fully expect it will happen," Jacoby said last week.
The recent 7.2 magnitude temblor that struck Calexico serves as a reminder that many of San Diego's aging buildings, hospitals included, potentially pose a significant safety risk in the event of a major earthquake. State officials say the buildings not only represent a safety hazard to patients in them, but that they also figure prominently into an emergency care scenario if victims of a major quake relied on them for help.
Altogether, eight county hospitals have been identified as at risk, and have until 2013 to retrofit certain buildings deemed unsafe, according to the California Office of Statewide Health Planning and Development.
The eight facilities are: Sharp HealthCare hospitals in Coronado and Serra Mesa; Alvarado Hospital; Fallbrook Hospital; Paradise Valley Hospital; Rady Children's; Scripps Memorial Hospital La Jolla; and Tri-City Medical Center.
Alvarado Hospital did not respond to multiple calls and e-mails seeking comment.
Hazard Loss Estimation Tool
Rady Children's and others are relying on a computerized hazard loss estimation tool adopted by the state that would allow them to seek a 17-year extension on buildings most at risk of collapse in the event of a major earthquake.
OSHPD, which oversees all hospital building projects, set a deadline of last summer for hospitals seeking reassessment using its HAZUS system.
The tool, originally developed by the Federal Emergency Management Agency in the late 1990s to predict damage caused by natural disasters, factors into account soil stability and a hospital's proximity to major fault lines.
Additionally, hospitals that had submitted updated plans for compliance became eligible in January for a two-year "emergency" construction extension from 2013 to 2015.
Sharp spokesman John Cihomsky said three of the Sharp Memorial buildings identified as at risk were granted the reprieve earlier this year. One remaining project, the hospital's south tower, will have to meet the 2013 deadline. Additionally, Sharp Coronado Hospital's emergency generator building, due for the 2013 retrofit, will be demolished and replaced with two external generators.

Other Extensions Granted
The latest extension follows previous ones that have saved local hospitals millions of dollars in construction costs by extending the timelines for retrofit.
Many hospitals had trouble meeting an original 2008 deadline for adhering to the state mandate, with lack of money cited as a major stumbling block. The state eventually extended the deadline to 2013 for hospitals that could show they were making progress toward meeting the requirements.
At Scripps Memorial Hospital La Jolla, aging building structures such as its east and west towers could have until 2030 to retrofit, if the state accepts its modifications.
"These modifications we're proposing, we hope, will get us through to 2030," Scripps Health spokesman Don Stanziano said last week. Scripps has estimated the cost of repairs at $30 million, if the state agency approves its plan.
The hospital district was able to secure upgrade delays for its other hospitals in Hillcrest, Chula Vista and Encinitas.
Earning a Reprieve
Tri-City Medical Center in Oceanside was spared from having to make costly improvements last year, after two of its oldest buildings earned a reprieve until 2030. The public hospital district's previous administrators had tried to appeal to voters to pass bond measures that would have helped pay for the upgrades, but failed three times.

Larry Anderson, CEO of Tri-City, successfully lobbied in Sacramento last year for provisions that would allow the hospital and others in the state until 2020 to make the necessary upgrades. But Tri-City later qualified for the HAZUS reassessment, extending its deadline until 2030.
A stairwell located in the hospital's south tower was the only structure that didn't qualify for the deadline extension. Anderson said last week that the hospital recently signed a design contract on the work.
"We'll meet the deadline for sure," he said.