Fate Therapeutics Lined Up to Buy Biotech
Friday, April 9, 2010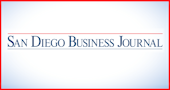 Privately held Fate Therapeutics of La Jolla, a startup developer of stem cell technologies, said April 8 it has agreed to acquire Canadian biotech Verio Therapeutics Inc. to boost its position in the field of regenerative medicine.
Financial terms of the deal were not revealed. Fate spokeswoman Jessica Yingling said the combined company will have a total of 40 employees, and scientific founders of Verio will join Fate's board.
Like Fate, Verio has a portfolio of drug candidates aimed at stimulating the body's existing stem cells to promote tissue repair and treat disease. Fate is currently testing a drug in early stage human trials to enhance blood-forming stem cells for recipients of cord blood transplants. Verio's programs include drug candidates for promoting the growth of insulin-producing pancreatic cells for treating diabetes and cardiac muscle cells for promoting function after a heart attack.
Verio is led by Frank Gleeson, who has been a founding venture capitalist of a dozen biotech companies and currently serves on the board of directors of the Stem Cell Network of Canada. Gleeson will lead the Fate team in Ottawa, where Verio has its headquarters today.
Fate has raised more than $50 million since it began in 2008. Its scientific founders include Sheng Ding of The Scripps Research Institute; Randall Moon of the University of Washington; Rudolf Jaenisch of MIT and the Whitehead Institute; and Leonard Zon and David Scadden of Harvard Medical School.
— Heather Chambers