Pursuit of LEED Ratings Could Lead to Contract Disputes
Monday, September 28, 2009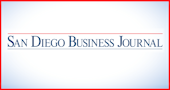 By NED RANDOLPH
As property owners embrace energy-saving practices in their construction projects , and spend more money to achieve the cachet of having a building certified by the U.S. Green Building Council , some industry observers expect an inevitable increase in contract disputes if projects fall short of expectations.
The internationally recognized USGBC has become the gold standard for certifying buildings through its nine-year-old Leadership in Energy and Environmental Design, or LEED, program.
Pamela Lawton Wilson, an attorney with Wertz McDade Wallace Moot & Brower in San Diego, says drafting contracts between development stakeholders takes unique knowledge about LEED responsibilities and understanding the role of all parties.
"There's new doctrine out there about how to write leases and construction contracts, so that you minimize chances of dispute," said Wilson, who recently received LEED professional accreditation following a contract dispute on a LEED project.
"LEED is very exacting. To get certification levels like gold and platinum, it's an interactive process back and forth with the Green Building Council," she said. "People are going to wind up in litigation if something doesn't pan out."
While some property owners eschew the additional paperwork to document each phase of construction, demolition and debris removal, which is required for LEED certification, others are willing to pony up the expense.
"To me, LEED is like a symbol right now , to say you have a LEED-certified silver or platinum building," said Sophie Akins, an environmental attorney with Best Best & Krieger which has offices in San Diego. "It's a nice resume builder."
And it's still relatively uncommon to achieve.
Many Try, Few Succeed
According to U.S. Green Building Council spokeswoman Ashley Katz, there are 25,460 registered LEED projects worldwide, including 3,519 in California. These registered projects are striving for LEED certification.
But only 423 projects in California have been certified, including 37 in San Diego County.
All building types can be certified, including new construction and major renovation; existing structures, commercial interiors; core and shell; schools and homes.
LEED certification is based on a points system to achieve the four levels: basic certification, silver, gold and platinum.
Points are awarded for things like recycling construction debris, using local materials, orienting a building towards the sun or natural wind patterns, and recapturing water for landscaping.
There are hundreds of different combinations that can be used to meet certification that must be approved by the Green Building Council and can take years from the time of registration to certification.
"As an owner, it's a complicated puzzle to put together," said Wilson, who is a land-use attorney.
LEED standards are measured using a 100-point scale. For basic certification, a project must receive at least 40 out of a possible 100 points, a silver designation is achieved with 50-59 points, gold is 60-79 points and platinum is 80 and above.
A contractor that recycles 50 percent of construction site debris, for example, is awarded one point. A contractor that recycles 75 percent of construction debris is awarded two points.
Platinum Building
The only LEED platinum building in the county, the Ranch House at Del Sur built in 2006, employs rooftop solar panels, drought-tolerant and native landscaping and is oriented to maximize natural daylight and cooling ocean breezes. An indoor air sensor monitors carbon dioxide, temperature, humidity and volatile organics in real time, and 90 percent of the waste materials it generated during construction were recycled.
No one lives at the Ranch House. It's an information center for the Del Sur master-planned community and Black Mountain Ranch LLC's trophy, touted in promotional materials.
And there are many other developers who would like to add a LEED project to their repertoire.
"So far, everyone is so eager to construct a LEED project that we haven't seen too many contractors that don't get it," said Akins. "Everyone wants to be part of a successful LEED-certified project."
Katz, of the GBC, says the organization has not seen an increase in LEED-related contract disputes. However, Akins said that as LEED certification becomes more commonplace, developers may cut corners and fall short of promised certification.
"And certainly because (LEED) is so new, there's no case law out there yet providing clear outlines or constraints to enforce LEED criteria," she said.
Pitfalls
When drafting a LEED contract, the decision makers should know their role. Owners should also be aware of the additional costs involved, Wilson said.
What happens if a subcontractor improperly disposes of paints and varnishes?
"I think with any kind of contract it's crucial to know who's responsible to make certain things happen, and who is at fault when they don't," said Wilson. "Also, you want time frames. You end up with penalties if things are not done in time: all the bells and whistles of typical contracts, but adding specifics about LEED if that's what the owner wants."
Ned Randolph is a freelance writer for the Business Journal.