Nursing Shortage: Implications for Quality Health Care
Monday, October 19, 2009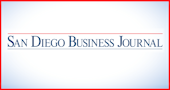 The availability and quality of nursing is the cornerstone of health care in any community, including the San Diego region.
However, the nation, and California, faces a serious nursing shortage, especially for advanced practice registered nurses, or APRNs. According to Dr. Peter Beurhaus, researcher in nursing trends, the shortage of registered nurses, or RNs, in the U.S. is projected to be 260,000 by 2025.
A shortage of this magnitude would be twice as large as any nursing shortage in the U.S. since the 1960s. The California Institute for Nursing and Health Care estimates that California will have an RN shortfall of 116,000 by 2020; California is now 50th in the country in terms of RNs per capita.
Unknown to most, a key driver in the nursing shortage is the lack of nurse faculty.
Nationally, 50,000 prospective, qualified nursing students are turned away on an annual basis due to the faculty shortage. Unfortunately, nursing schools have aging faculty, who are not being replaced due to the gap between clinical salaries and academic compensation.
It is not uncommon for an entry-level faculty member with 20 years of clinical experience to receive a salary at 50 percent of what is earned in a clinical area.
Graduate schools of nursing are the key component in the nursing shortage solution, driving both the supply and quality of nursing.
They produce the deans and faculty for the undergraduate as well as graduate nursing schools. They also graduate APRNs who drive quality in our acute care hospitals, alleviate the primary care provider shortage, and implement nursing research for best practice at the bedside.
In fact, a new licensure category, APRN, will soon be instituted, recognizing the higher education and skill level of an advanced practice registered nurse.
The shortage of APRNs — who are educated at the master's and doctoral levels — is especially severe.
These APRNs are critical for both the acute care institutions and the delivery of primary care in our community.
Our hospitals now contend with higher acuity patients, complex technology and pharmacology systems, and serious medical errors.
Preventing Serious Mistakes
In response, APRNs drive patient safety initiatives and prevent serious errors in care, which affect patient outcomes, reimbursement and accreditation, and prevent massive and costly malpractice lawsuits.
Hospitals also depend on APRNs to design and supervise specialty nursing programs (trauma, oncology, diabetes), ensure quality and cost effectiveness, and implement nursing research at the bedside.
Advanced PRNs also are critical to ensure the delivery of primary care. The burgeoning and older patient population, emphasis on prevention, increase in chronic diseases, and the current physician shortage demand an increased supply of APRNs in our health care offices and clinics.
Proposals that we solve the nursing shortage by reducing nursing school accreditation standards and nursing school education requirements will not work.
The increasing complexity of nursing requires increased education, not less. The face of nursing has changed: As much as medicine, nursing is now a science in addition to a practice.
Sally Brosz Hardin is dean of the Hahn School of Nursing and Health Science at the University of San Diego.