Startups Connect With Investors on Their Way to Market
Monday, October 5, 2009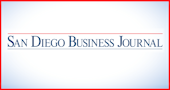 By Ned Randolph
Even inventors of breakthrough technologies need help getting discoveries from the laboratory to the marketplace. It's simply not enough to have a great idea.
Dr. Yu Qiao, a faculty member of the UC San Diego Jacobs School of Engineering, knew he was onto something four years ago when he discovered a nano-based "super-sponge" that can absorb energy when subjected to external pressure.
It wasn't until he approached the UCSD William J. von Liebig Center, which helps commercialize university technology through mentorship and grants, that his hopes were affirmed.
"The von Liebig Center is part of UCSD engineering so it was pretty natural for me to approach them," Qiao said. "From day one, I had hoped we could reach the point to commercialize what I invented."
A von Liebig adviser helped Qiao identify a market for his technology, and together they pitched it to a panel of business advisers assembled by the center.
One of those panelists was Doug Giese, founder and former CEO and chairman of rugged computer systems manufacturer AP Labs and a member of the Southern California private investor group Tech Coast Angels. He liked the technology so much he urged the panel to award Qiao $45,000 to continue his research, and invested $50,000 of his own money.
Qiao and Giese formed AgileNano in early 2008 and put together a business plan to target the defense industry.
They say the nano-sponge can blunt the impact from explosions , like roadside bombs. When applied to helmet linings, it can absorb up to 90 percent of the shockwave, says Giese.
Today, AgileNano has five employees, five advisers and eight to 10 investors.
Overlapping Support
One of the great benefits cited about a community like San Diego is that angel investors belong to many overlapping organizations that can support startups at various stages.
A Tech Coast Angel member like Giese is also active in multiple technology transfer operations like the Center for the Commercialization of Advanced Technology, which partners with UCSD, the San Diego State University Research Foundation, Space and Naval Warfare Systems Command, and Connect. Other members belong to MIT Enterprise Forum, which has 24 chapters, and San Diego Venture Group.
"San Diego is a very unique community," says Rosibel Ochoa, von Liebig Center executive director. "We all know each other, and everyone contributes. You can leverage a lot of resources for companies to get started and grow."
Giese also directs Tech Coast Angel's Seed Track program, which provides funding and mentoring to very early stage companies considered too green for typical angels.
AgileNano executives pitched its business plan to Seed Track and came away with $250,000 in equity investment from several members, who subsequently joined the AgileNano board of directors.
Seed Track awards range from $50,000 to $250,000, and investors take an active role in day-to-day operations of the company.
"It's a good deal because the applicants get a very experienced member or two and get a little bit of money," says Giese.
Giese, who is CEO, says AgileNano is working with the defense industry to test its material in helmets, body armor and vehicle armor.
He says public policy research firm, Rand Corp., estimates that 400,000 soldiers returning from Afghanistan and Iraq have some level of traumatic brain injury.
"Ninety percent of nonpenetrative injuries were treated for mild traumatic brain injuries," he said. "Guys coming back with their brains damaged could be facing 40 to 50 years of not having good balance, or hearing problems and confusion."
The nano-material would add 10 percent to 15 percent to the cost of helmets, he says.
"The material is like a very fine, white sand with literally billions and billions of pores in each tiny grain of sand," Giese said. "The surface area of a teaspoon of the powder can equal the surface area of a quarter to half of a football field."
AgileNano recently won a $70,000 Department of Defense grant from the Small Business Innovation Research/Small Business Technology Transfer programs. The grant has a $500,000 potential option. The company is testing the product at the Naval Medical Center San Diego.
"The test results look really good," Giese said.
Meanwhile, Qiao is developing other materials , one that converts heat into electricity and a drug that can neutralize fat before the body digests it.
Each technology would be channeled to separate companies, Qiao said.
"It's 100 percent new to me, but at the same time I've learned a lot through this experience," he said. "I first learned how to commercialize, which benefits my science research. Once I started a company, it was more natural and convenient for me to get feedback from industry. That will guide my lab research so that it can be tuned better for the industry."
Ned Randolph is a freelance writer for the Business Journal.