INFRASTRUCTURE: 11-YEAR ODYSSEY COMES TO A CLOSE
With Bond Sales Imminent, Poseidon Moves On Desal Project
Monday, November 30, 2009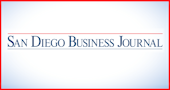 After 11 years of intense planning, California Coastal Commission hearings and related regulatory hurdles, Poseidon Resources is ready to break ground on the $360 million Carlsbad Desalination Project.
Work to clear the coastal site for construction has begun, and in January, sales of $530 million worth of investment grade, tax-exempt bonds are planned to fund the project. State approvals for the bond sale are expected in coming weeks.
And Peter Mac­Laggan, senior vice president of Poseidon Resources, said foundations for the plant will most likely be poured in March of next year.
Up until that time, the site at the Encina Power Station will be cleared of oil and diesel storage tanks, underground piping, and a wastewater treatment plant. Asbestos materials will be removed, electrical and mechanical equipment relocated and soil remediation done as needed. Measures to prevent stormwater pollution will also be installed.
"We expect there will be a market for the bonds," said MacLaggan, noting that the sales of $530 million in bonds will cover the $360 million project and its transaction costs. "The mantra coming out of the financial community is to invest in long-term, quality investments. Infrastructure is at the top of those lists and all output of the Carlsbad Desalination Project is fully subscribed for the next 30 years. Nine public agencies have committed to buying water from it. I think that qualifies in the eyes of most investors as a high-quality, long-term risk."
Barclays Capital is Poseidon's financial adviser, and MacLaggan said Barclays reports "broad interest" from the market for the project's bonds.
The nine local water agencies agreeing to buy from the plant got a boost Nov. 10 when the Metropolitan Water District, or MWD, of Southern California agreed to provide the nine water agencies, known as the San Diego Desal Partners, with a $250 per-acre-foot incentive towards the purchase of desalinated water from the Carlsbad project.
Drought-Proof Water Supply
The Carlsbad Desalination Project is the first desalination plant in the MWD's service area to get fully permitted and reach the construction phase. Poseidon has been working in a public-private partnership with the city of Carlsbad since 1998 and eight other public water agencies to build a seawater desalination plant that produces 50 million gallons of drinking water per day. The idea is to provide a locally controlled, cost-effective, drought-proof water supply.
The plant is expected to be operational before the end of 2012 and provide drinking water for 300,000 residents, or 112,000 homes, annually. Its first six months of operation will be used for full-scale production testing. Users of the water will be Carlsbad, Chula Vista, Encinitas, National City, Oceanside, San Marcos, Valley Center, Vista and parts of Escondido.
The two-year construction of the plant is expected to provide 2,100 jobs directly or secondarily, and generate an economic ripple effect of $224 million during that period. Once in operation it will employ 18 and generate $37 million in estimated annual spending into San Diego County's economy.
Poseidon has another desalination plant planned for Huntington Beach, which is the same size as the Carlsbad project, and it's about a year behind in its development. The demand for desalination plants is a sign of the times of low water supplies in a populous, drought vulnerable California, MacLaggan said. The state Legislature recently proposed a comprehensive package of updated water-related policies along with a proposal for sales of $11.14 billion in general obligation bonds to modernize outdated water infrastructure statewide and projects to address ecosystem and water supply issues. Voters will decide on the proposed bonds in next November's election, while Gov. Arnold Schwarzenegger will decide on the water legislation.
Regulatory Hurdles
"It's part of a broad effort in California to shore up the reliability of water supply," MacLaggan said of Poseidon's pursuit of desalination projects within the context of the far-reaching, statewide water legislation. For the San Diego region, he said, that means more water conservation, recycling and seawater desalination.
Gary Arant, general manager of Valley Center Municipal Water District, one of the agencies that will buy the desalination plant's water, said he's glad to see the long-sought project getting closer to reality.
"It's moving forward," he said. "There are an amazing number of regulatory and legal hurdles the project has had to overcome. We're hopeful to have water by 2012."
Future desalination projects, he said, aren't likely to have any less difficulty getting approved than the Carlsbad plant.
"Especially from a regulatory and environmental perspective, desalination plants are going to have rough sledding," said Arant. But, he added, developers of other such projects could benefit from studying Poseidon's 11-year journey to win the necessary approvals to build the project.
Carlsbad Mayor Claude "Bud" Lewis is one of those who have worked on the Poseidon project for the past 11 years. He had one thought for the long-sought Carlsbad desalination project's green light for construction.
"It's about time," he said.
Mark Larson is a freelance writer for the Business Journal.