KEY HIRES AND PROMOTIONS. EXECUTIVE SPOTLIGHT: MICHAEL SMITH
San Diego People
Monday, November 23, 2009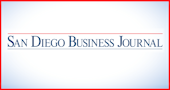 Former vice president of operations for Islands Restaurants Michael Smith has been appointed president of the Carlsbad-based company. Having grown up on Catalina Island, Smith personifies the restaurant's laid-back beach lifestyle. After completing his finance degree from Loyola Marymount University, he began his career at the West Los Angeles Islands and has been promoted through the ranks, eventually overseeing 30 locations. Having started at Islands 22 years ago, he now oversees all business aspects and operates the chain's 57 restaurants.

ACCOUNTING AND FINANCE
Amanda Scott has joined Signature Analytics as vice president of Business Development. Scott will be responsible for marketing the financial services firm's services and recruitment of consultants and candidates. She has 10 years of staffing experience with a local San Diego firm and a large international staffing firm.

Scott Peck, a former partner in the CPA firm Dunlap, Dunlap & Peck, has opened his own firm, Scott Peck CPA & Associates, in downtown Escondido. The firm will continue working with his broad base of existing clientele.
CONSTRUCTION AND DESIGN
Christopher M. Balzano has been appointed project manager at leading San Diego architecture firm, Domusstudio Architecture. Dommusstudio Architecture's portfolio includes educational buildings, fire stations and civic structures and it received national recognition for church architecture. Balzano, a licensed architect in Arizona, brings 10 years of experience as an architect and previous experience as a designer/project manager for Will Bruder + Partners Ltd. in Phoenix.
McArdle Associates Architects in Carlsbad has hired Neville Willsmore as its new vice president. Willsmore will be responsible for business development and project management of a diverse portfolio of projects, including commercial, industrial, retail, hospitality, educational, senior housing and mixed-use development. He was a former principal at a large architecture and engineering firm and has more than 20 years of experience throughout the Pacific Rim.

GOVERNMENT AND NONPROFIT
Sharon Smith and Gail Sullivan have joined the Ronald McDonald House of Charities San Diego leadership team as vice president of development giving and chief financial officer, respectively. Smith has served as vice president of development for the San Diego Museum of Man for three years and has raised more than $25 million in cash and in-kind contributions throughout her career. Sullivan, a certified public accountant, has 20 years of financial management experience and will oversee all financial operations for Ronald McDonald House Charities.

Co-founder of San Diego-based NetWork Services, Linda Amaro, has joined the board of directors for PGC 200, a new San Diego nonprofit community organization created for life sciences professionals to take charge of their careers. Amaro will be responsible for curriculum development, extending the organization's network of advisers, and selecting workshops suitable for current work force needs.

HEALTH CARE AND BIOTECH
AnaptysBio Inc., a privately held therapeutic antibody platform and product company, has appointed Dr. Sean Stevens as the director of cell biology. Stevens is joining from Regeneron Pharmaceuticals Inc., where he was most recently associate director, inflammation and immune disorder therapeutic focus area, and associate director of technology evaluation. Stevens will now lead a group of cell biologists involved in the development of AnaptysBio's somatic hypermutation technology and its application toward creating new therapeutic antibodies. Stevens holds a doctorate in molecular biology from the University of Pennsylvania and has an undergraduate degree in biology from Bucknell University.
Andrew Siminoff has joined VQ ActionCare LLC, a developer of high-quality fitness and lifestyle products for mature adults. Siminoff, a resident of Santee, earned his bachelor's degree from San Diego State University and brings more than a decade of branding, sales and marketing experience to the VQ ActionCare team. As the new media and customer relations director, he will be responsible for media buying, media relations strategy and customer service management for the company's benchmark product, the Resistance Chair.

American Specialty Health Inc., a national health and wellness company, has appointed Robert L. Matthews II as vice president of group sales. Before joining ASH, Matthews was vice president of national account sales at Cigna HealthCare, where he was responsible for new business production in the Southwest region for all product lines. He received his bachelor's degree in chemistry from Northwest Missouri State University and served as a tank commander in the Army where he provided front-line leadership for crewmen involved in multiple international military operations.

LAW
Sullivan Hill Lewin Rez & Engel, one of San Diego's oldest and largest business law firms, has hired attorney Courtney Leverty as an associate. Leverty holds a Juris Doctorate from California Western School of Law and has a Bachelor of Arts degree from the University of Arizona. She focuses her practice in the areas of commercial and business litigation, personal injury and consumer law, and insurance and construction law.

Best Best & Krieger promoted two associates to partners, Sophie A. Atkins and Andrew J. Morris. BB&K is a full-service law firm that caters to public agency and private clients with nearly 200 attorneys in eight locations around California. Atkins, known for her legal work with solar energy projects, joined the firm in 2001 and has worked on 15 percent of the state's public agency solar projects in the last few years. Morris, since joining the firm in 2003, has focused his practice on land use and planning, cable TV and telecommunications, and solid waste and recycling issues. Morris will be working in the company's Sacramento branch, and also serves as a city attorney for Woodland and Jackson.
MEDIA AND MARKETING
Mike Cano has been appointed publisher of El Latino, a Hispanic newspaper that reaches more than 186,000 Hispanics. He was most recently the vice president of business development and partnerships for La Opinion in Los Angeles. Cano has more than 25 years of experience in the newspaper industry. A native of Guadalajara, Mexico, Cano holds a Bachelor of Science degree from Long Beach State University.
Co-founder of Shopping.com, Douglas Hay, has been named chief operating officer of WAFFil, a San Diego-based advertising solution company for plasma and LCD televisions. Hay began his career in the advertising industry as a creative director/manager and has served as a principal in the acquisition, funding, startup design and operation of 15 privately and publicly traded retail companies in the United States and Canada. He has more than 30 years of leadership experience.
Emmy award-winner Dave Drexler has joined KSDS-FM Jazz 88.3, San Diego's authentic jazz radio station, as the host of "Inside Art." Drexler is one of San Diego's well-known voice-over talents, on-camera presenters and media writers/producers. He received three Emmy awards for performance and writing and an Emmy nomination as producer. Drexler has been the principal voice and on-camera host for PBS affiliate KPBS-TV for 22 years.
MISCELLANEOUS
Studley, a global tenant advisory firm, has promoted Mike Labelle and T. D. Rolf to senior vice presidents and co-branch managers. They will oversee a group of tenant representation professionals at Studley's San Diego office. Labelle is a 20-year industry veteran and has been consistently acknowledged as one of the top tenant advisers in San Diego. Rolf has previously been a successful corporate attorney at both a major law firm and a public company and is a leading corporate tenant adviser.
REAL ESTATE
Fidelity National Title has appointed Allan Wasserman as senior vice president of National Community Services. Wasserman has 35 years of experience, and spent the last 20 of them with Stewart Title as the national senior underwriter, California state president, and Western regional manager. He holds a Bachelor of Arts degree from SDSU and a Juris Doctorate degree from Western State University School of Law in San Diego.

James Pieri Jr. has been promoted to vice president of real estate at Mountain West Real Estate Inc., one of the leading advocates for revitalization of downtown and redevelopment in the South Bay. Pieri was formerly the junior vice president and has a vast experience with property management, commercial real estate and commercial brokerage.
Michelle Renaud has joined Mountain West Real Estate Inc. as property manager. Previously, Renaud worked as property manager with Spectrum and managed several properties in San Diego County. She possesses 13 years of experience in commercial property management.
Mountain West Real Estate has also appointed Adeena Rod­riguez as executive suite leasing manager. Rodriguez now oversees the leasing and management of more than 40,000 square feet of full-service executive suites at Gateway, Chula Vista. Previously, she was a property manager with Collier's International San Diego and managed a diverse portfolio of office, industrial, retail and Class A office properties.
Steve Chatfield and Bill McCorkle have joined Greene Properties as manager of acquisitions and marketing and chief financial officer, respectively. Chatfield has 20 years of real estate experience and will be responsible for marketing available lease space and managing the acquisition of the company's new properties. McCorkle possesses 20 years of financial managerial experience and was recently elected to the board of directors for the Carlsbad Research Center Owners Association. He will be responsible for all financial matters related to the company.