'San Diego's Bargain Mama'
Monday, November 2, 2009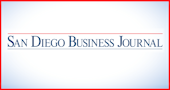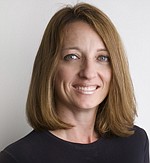 Carlsbad housewife-turned-entrepreneur Stacey Ross has taken the informality of a neighborhood mothers group to the Internet to build a thriving new business.
Her enterprise, sandiegobargainmama.com, offers up a plethora of local bargains, discounts and handy tips, all targeting the market for nonworking moms with young children.
But her Web site's only part of the "brand" she's built in just over two years.
Ross backstops the site with a steady steam of "tweets" via Twitter (twitter
.com/sdbargainmama).
It's a social networker's social network.
"It certainly has been a learning experience, something novel … and I haven't stopped since I started," she said.
She receives 20,000 unique visitors a month, and has hosted 200,000 unique visitors in the past year. Most visitors go directly to her blog to see the latest in what she's pitching and promoting.
The online traffic is sufficient to be supported by advertising and sponsorships, as well as affiliate advertising, or ads placed on her site that pay her by the number of "click throughs" or "impressions." Advertisers also pay for mentioning products in her blog, although she's careful to say when she's doing so to ensure her integrity.
The 40-something housewife declines to reveal sales or profits, but says business has grown 50 percent in the past year as she prepares to break out of the region for markets nationwide with a new Web site, localbargainmama.com.
"I've been impressed from the start," said Lisa Druxman, founder and CEO of Stroller Strides LLC, a San Diego business that promotes fitness for moms with kids in strollers. She is that "Mompreneur" columnist for Entrepreneur magazine, and knows Ross and her business. "It's really taken off and she has a great following."
Ross' business is a case study in the exploding popularity of social networking that's taking the Internet by storm.
Ross appeared Oct. 24 at a symposium on social networking sponsored by PR firm Nuffer Smith Tucker at San Diego State University. She was one of a number of panelists who detailed the fast-evolving social networking world in which they do business.
"It's amazing to see what she has done," said Bill Trumpfheller, president of Nuffer Smith Tucker, who acted as the host for the day's presentations. "Her site has become a very helpful resource, and she's built an entire brand in the process."
Ross has 5,300 "followers" and is "following" more than 4,800 other so-called "tweeters" on Twitter, where she has posted close to 10,800 tweets or short messages consisting of 140 characters or fewer.
"It's just a phenomenal way of meeting a pool of people as if I were at a party," she said.