BakBone Software Seals Deal With ColdSpark
Wednesday, May 27, 2009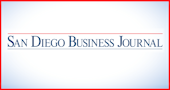 BakBone Software, which makes data backup and recovery products, completed its merger of ColdSpark May 27 with the issuance of $7.8 million of common shares to the Colorado company, according to a regulatory filing with the Securities and Exchange Commission.
BakBone acquired ColdSpark, an enterprise e-mail infrastructure platform, for $15.9 million , including $8.125 million in cash paid over three years and 18 million common shares, which are valued at $7.8 million.
BakBone CEO James Johnson said the acquisition gives the San Diego company an entr & #233;e into the rapidly growing enterprise message management market. ColdSpark is used by some of the world's largest companies in financial services, manufacturing and media , including Merrill Lynch, Fairmont Hotels and Starz Encore , and has an "identified pipeline opportunity" of more than $7 million, Johnson said.
ColdSpark founder and chief technology officer Scott Brown will join BakBone Software as general manager of a new message management division that will focus on expanding the company's capacity to allow enterprise customers manage and control messaging.
BakBone spent May in acquisition mode. Earlier in the month, on May 4, BakBone acquired assets from Asempra Technologies in exchange for 3.8 million common shares and $350,000 in cash plus accrued royalties.
Bakbone is traded on the pink sheets as BKBO. As of May 27, its shares were worth 35 cents each.
, Ned Randolph