Roth Capital Wraps Up $17.6M Maxwell Offering
Tuesday, May 26, 2009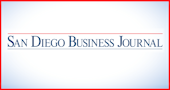 Roth Capital Partners said May 26 it had completed the $17.6 million common stock offering for the San Diego energy storage company, Maxwell Technologies, which is traded on the Nasdaq as MXWL.
Roth, an investment banking firm in Newport Beach, acted as the sole manager of the offering of 2 million shares priced at $8.18 each, according to the May 19 filing with the Securities and Exchange Commission.
Maxwell develops and manufactures energy storage and power delivery products, called ultracapacitor cells. On April 22, Maxwell announced a $13.5 million purchase order from three of China's leading transit bus producers to supply energy storage systems and batteries for up to 1,000 hybrid diesel-electric transit buses. Maxwell said it would supply its "Boostcap" system that recaptures and reuses kinetic energy from braking.
Maxwell Technologies granted Roth a 30-day over-allotment option for 300,000 shares at the public offering price. Its shares were trading between $9.74 and $10.31 on May 26.
, Ned Randolph