Deep Discount Stores Movin?on Up to Replace Failed Retailers
Monday, May 25, 2009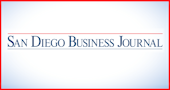 While several national retailers have gone belly up, such as Mervyns and Linens ? Things, dollar stores are surviving what? casually being called the great recession and occupying vacant storefronts at favorable lease rates.
One such example is the Dollar Tree store that opened at the end of last month in space formerly occupied by Shoe Pavilion in the El Camino Real Promenade in Encinitas.
That chain went out of business in the fall.
Dave Hagglund, senior vice president at the San Diego offices of CB Richard Ellis who represented Dollar Tree in the lease transaction, declined to cite specifics. But he said the landlord ?ook a substantial hit in rent to put them in there.?p>Discounters typically occupy stores ranging in size from 10,000 to 12,000 square feet, he said, and currently have the ability to negotiate rates that are 20 percent to 30 percent lower than what a traditional tenant would have paid in the past.
The dollar stores are taking advantage of a ?ad real estate market to get more stores open and get cheap rent,?he added.
Aaron Hill, a broker with the local offices of Cushman & Wakefield, said he? working on a couple of leases with Dollar Tree, and while discounters have always scouted low rents, that usually meant older shopping centers. However, that? changing.
?n a lot of instances they?e moving into ??centers in this market. With Tweeter and Circuit City and CompUSA gone, landlords are looking at Dollar Tree and 99?Only Stores to fill space and they?e being treated like any other tenant,?he said. ?hey?e doing five-year deals with options, so those stores would have 10 years of control or more.?p> Getting Respect
Landlords are happy, Hagglund said, because they know the deep discount stores have strong financials.
?hey?l sleep at night because they know they?l get their rent check on time,?he said.
In turn, the dollar stores, which are now able to occupy better storefronts, will have the opportunity to hike sales even further.
?o in the next round they?e going to be comfortable paying a little higher rent,?he added.
For the first quarter, ended May 2, publicly traded, Virginia-based Dollar Tree, which operates 3,700 stores nationwide, reported a 14.2 percent hike in net sales to $1.2 billion compared with the same quarter last year. It announced plans to open 235 more stores this year. Hagglund said there are 15 in San Diego County. There could be as many as 30 more planned, but he? not sure of that figure, and the retailer wouldn? say.
Hagglund said retail lease rates vary from one area of the county to another, but on average discounters now pay $12 to $15 per square foot, while traditional retail tenants pay from $16 to $22 per square foot.
But Kevin Cassidy, a broker in the local office of retail broker Epsteen & Associates who represents the City of Commerce-based 99?Only Stores, insisted there? really no floor price on lease rates.
?t depends on how hungry landlords are,?he said.
The public company reported a 3.7 percent bump in same-store sales for fiscal 2008. Last month, it said fourth-quarter sales were up 13.3 percent to $329.2 million compared with the same period last year.
It counts 270 stores, mostly in California, including 16 in San Diego. The retailer said it intends to open 15 more this year. Just where is unknown, yet Cassidy said he? working on four leases in the county.
A 99?Only Store recently opened in El Cajon where a fitness center once stood, and another is set to begin interior construction in San Marcos.
?e?e looking at former Circuit City, Linens ? Things, Shoe Pavilion stores and some closed grocery store locations,?he said. The 99?Only Stores typically occupy 18,000 square feet.
Cassidy, Hagglund and Hill were among the 25,000 real estate professionals who attended ReCon, the annual spring convention of International Council of Shopping Centers in Las Vegas from May 17-20, where retailers court developers. Foot traffic was roughly half what it? been in up years. However, representatives from the dollar stores weren? lonely.
?n the past most people didn? pay them that much attention,?Hill said. ?ut this year people were clamoring to get to their booths, and the traditional retailers had nothing going on.?enews_Column=-1